The 9th Polish Film Festival opens in London on 24 March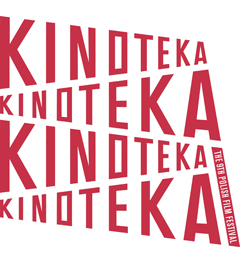 18 March 2011. Just as France has Cannes, Czech Republic Karlovy Vary, Switzerland Locarno, so Poland has its own specific festivals. This one takes place in the heart of the British capital and for that very reason, appears to be all the more valuable.
Organized by the Polish Cultural Institute 'Kinoteka' is already listed on a permanent basis amongst the London schedule of annual events. Each year it attracts more enthusiasts of good cinema.
This year's 'Kinoteka' – ninth edition – will be held from March 24 to April 13.
Film screenings in London will take place, inter alia, at the Renoir Cinema, Riverside Studios, Prince Charles Cinema, London Film Academy Baden-Powell House, Tate Modern, the Barbican Centre and the West London Synagogue.
There is also good news for residents of other British cities: the festival will also include coverage of Belfast, Edinburgh, Exeter and Glasgow.
Pearls of Polish cinema, such as "The Ascended " and "Hydro-riddle" Andrew Kondratiuk, "Venice" by Jan Jakub Kolski and "Inventory" Pawel Lozinski, will be screened.
The Polish Observer is one of the media sponsors of this event. Details in Polish on the TPO website .