The editor-in-chief of The Polish Observer gives his (unique) angle on the Dutch issue.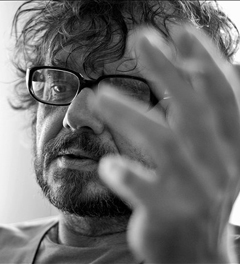 05 July 2011. "The Dutch do not want the Poles" – I read here and there and I am wondering, are they right or wrong?
Several years ago, my friend, a historian and Romanist with a diploma had some troubles with finding a job. He lost his job in the city where he lived with his wife and three children and because he hadn't found a new one, he decided to go to the Netherlands and start picking tomatoes. But unfortunately, he didn't earn too much, thanks to… his fellow countrymen.
From what I remember, he said that the workday began at six in the morning. Each employee had his flowerbed. They were obligated not only to pick tomatoes but also to make a selection. The larger ones with standard shapes were placed in boxes designed for first grade, while the smaller ones, second grade, were placed into another box.
For the first grade, they were paid more, so earnings depended largely on luck, because on any single flowerbed there could be more or less first grade vegetables. My friend was a lucky one. The following day, when he appeared at the glasshouse at six in the morning, he noticed that on his flowerbed only second grade tomatoes were left. Poles, his colleagues, had woken up earlier and "did the job for him". The situation was repeating every day for nearly a month. He earned barely for the return ticket to Poland. Why? Because he gained a reputation of bootlicker and informer – he was the only one who could communicate with the owner of the farm in foreign language. He didn't take any part in Saturday's and Sunday's drunkenness, fights, shoplifting activity…
The world is full of outlaws. There are plenty of thieves and hard drinkers in every nation, this cannot be denied. But on the other hand, when you look through the Internet, you can easily see familiar-sounding, Polish names on Dutch websites where court judgments are published.
So it is not so surprising, that we took the place of Moroccans and Turks and other visitors from countries of Islam. Maybe the Dutchman have learned that Muslims are better, as they do not drink alcohol and after that do not hit people by car on the roads?
So maybe I repeat, what I am telling for quite a long time – it is high time for decent Poles to start eliminating from the society individuals who are responsible for such a bad opinion about Polish immigrants. And for now, the Dutchman can be right…