Immigrants make a difference to economy 06 May 2010: Even as immigration has emerged as a major issue during the General Elections, and almost all major political parties are talking about stricter rules for their entry, ample evidence is available to suggest how the country's economy benefited from their arrival.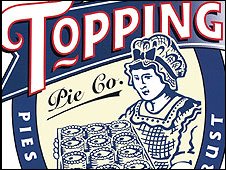 The instance of a factory in Doncaster is enough to prove the point. Its owner says migrant workers made all the difference.
He says Toppings Pies was trading in Doncaster since its origin as a butcher's shop in 1960. But now, half a century later the company is into supplying pies to Harrods and has bagged awards.
The company has a strong workforce of 30. But managing director Roger Topping insists the company would have seriously struggled, without Polish workers.
A report carried by the BBC Radio quotes the managing director as saying way back in 2004 they were in a position where they actually had to refuse business, as they could not guarantee the delivery of the product.
But then an environmental health officer, known to him for several years suggested the hiring of Polish workers. Toppings Pies hired six of them through an agency on a six month contracts. Six years later, they are still here.
No wonder, he all talk about 'British jobs for British people' does not go down well with him. He thinks the argument is rather pathetic.