10th October 2011: It is not getting any better for the immigrants.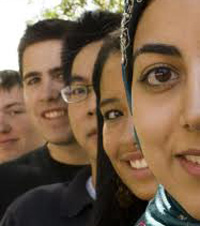 Their contribution to the society, and the economy, notwithstanding, Prime Minister David Cameron is all set to say the government is looking at discounting promises of financial support from family and friends.
The new measures, once in place, will also require knowledge of spoken English for relatives joining their families in the UK. Enough cash to live on will be another requirement.
The assertions form a part of a major crackdown all set to be launched on the abuse of the immigration system. The measures include plans for tougher visa rules to part ways with the practise of sham marriages.
In his keynote speech, the Prime Minister is expected to say the Government intends to stop immigrants from becoming a load on the taxpayer. As such, it is looking at discounting promises of financial support from family and friends at the time of considering their pleas. Some applicants may find themselves paying financial bonds.
The Prime Minister is expected to say: "Of course in the modern world where people travel and communicate more easily than ever before and where families have connections all across the globe, people do want to move to different countries to be with loved ones. We all understand this human instinct.
"But we need to make sure – for their sake as well as ours – that those who come through this route are genuinely coming for family reasons, that they can speak English, and that they have the resources they need to live here and make a contribution here – not just to scrape by, or worse, to subsist on benefit.
"A sample of more than 500 family migration cases found that over 70% of UK-based sponsors had post-tax earnings of less than £20,000 a year. When the income level of the sponsor is this low, there is an obvious risk that the migrants and their family will become a significant burden on the welfare system and the taxpayer.
"So we have asked the Migration Advisory Committee to look at the case for increasing the minimum level for appropriate maintenance.
Cameron will also make it clear that he wants to put an end to sham marriages by increasing the time for migrants to qualify for a spousal visa.
He is expected to say: "Time and again, visa officers receive applications from spouses or partners sponsoring another spouse or partner soon after being granted settlement in the UK, suggesting that the original marriage or partnership was a sham simply designed to get them permanent residence here. We simply cannot sit back and allow the system to be abused in this way."