`UK varsities keen on admitting Indian students': Pat McFadden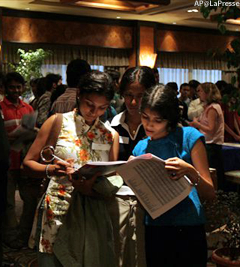 17 February 2010: The freeze on accepting student visa applications from centers in North India is expected to come to an end from March 1.
The UK Border Agency had on 1 February 2010 announced its decision against accepting any new students' visa applications from centres in North India, Bangladesh and Nepal.
The action of temporarily suspending the acceptance of visa applications followed surge in applications during a short period of time. The ban was partially lifted on February 13.
The government has already clarified the affected students would not be compensated.
British Minister for business, innovation and skills Pat McFadden has asserted that the suspension will be lifted From 1 March 2010 for all students wanting to study higher education courses whether foundation degrees, under graduate or post graduate.
McFadden, in India, was speaking at a panel discussion on 'UK-India Partnerships in Education'. He also indicated that the UK wanted "strong educational ties with India"; and said the Indian students should come through a proper procedure.
The universities in the UK were keen on admitting genuine Indian students eager to follow their educational courses through a proper procedure," he said.
McFadden said in the UK, they had some 50,000 Indian students studying at the universities and colleges. It was a huge benefit to students and to the universities; and the contribution the Indian community made to the UK was enormous," McFadden noted.