Outside EU couples to prove they speak English, and same language as partner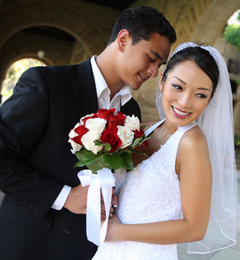 07 June 2010: If you are an immigrant wanting to walk the altar with a Brit, you will have to think more from your brain than your heart, apparently. For Immigration Minister Damian Green is expected to make announcement on English passing test being made mandatory for all such immigrants.
That's right. Immigrants hoping to marry Brits will be compelled to take the English language test. The move is a part of the new crackdown on sham weddings.
As per the latest move, the prospective brides and grooms from outside the EU will have to establish their capability to speak not only the same language as their partner, but also English.
Already, the UK Border Agency has constituted specialist teams of immigration officers and police to investigate and prosecute sham marriage cases.
The UKBA had only recently asserted: 'We now have specialist teams of immigration officers and police working side by side to investigate and prosecute these kinds of cases.'
'Foreign nationals who commit this type of crime will also face deportation.'
All allegations regarding any type of sham marriage – including marriage for cash, bigamy and marriage to relatives – are investigated. Where evidence can be obtained, appropriate action is taken.
The latest test aims at establishing that anyone wanting to move into Britain is prepared to integrate into society.