Bachelor's Degree holder gets 30 points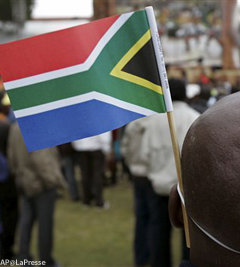 26 March 2010: As the updated UK visa requirements come into effect from 6 April 2010, South Africans with Bachelor's Degree may once again find themselves eligible for highly skilled tier 1 migrant visa.
A severe clampdown on South Africa by the UK immigration authorities had made things tougher for the students from there. But now things are brightening up for them, with the recent changes in the UK immigration requirements.
According to immigration experts, the UK Border Agency had accepted Migration Advisory Committee recommendations before announcing changes to UK visa requirements.
The new requirements make it mandatory for the applicants to earn at least 75 points with an additional 10 points each for maintenance and English Language requirements, taking the total to 95 points.
Experts believe this significant revision of the points is expected to make the process more favourable for South Africans.
They add academic qualifications now account for 30 to 45 points. With the minimum level of education reverting back to the Bachelor's Degree, its holder gets 30 points. A Master's Degree holder bags 35 points, while a PhD gets 45 points.
Describing it as "great news for South Africans with a Bachelor's Degree", experts insist prior to this Bachelor's Degree holders could only enter the country through a work permit and sponsorship, no matter how high their earnings were.