The Philippines selects representatives for the Ms. Universe, Ms. World and Ms. International beauty pageants
MANILA 07 March 2009. The Philippines has crowned its three Binibining Pilipinas 2009 winners.
The 2009 Grand Coronation Night, hosted by reality show host Paulo Bediones, model and actress Yza Calzado and BinibiningPilipinas 2005 World, Carlene Aguilar, elected the following winners:
BinibiningPilipinas International: Melody Gersbach
BinibiningPilipinas World: MarieAnn Umali
BinibiningPilipinas Universe: Pamela Bianca Manalo
1st Runner Up: Richell Angalot
2nd Runner Up: Regina Hahn
Melody Gersbach – who did not win any other award – was born in Germany, but her mother hails from the Bicol Region, where Gersbach manages the family restaurant in Albay. She is after all a graduate of the University of Asia and the Pacific with a degree in Management. She will compete at the Miss International 2009 pageant in Macau.
Pamela Bianca Manalo, a 22-year-old native of Manila, is an Advertising graduate of the Assumption College who now works as a flight attendant. She will represent the country at the Miss Universe 2009 pageant in the Bahamas. Pamela won several other awards – the Best in Swimsuit award, after which she also got a sponsor's honor, the Manila Bulletin Readers' Choice Award.
Marie Ann Umali, a native of Batangas City, took up Tourism at the College of Saint Benilde. She plans to be a flight attendant and dreams of putting up her own restaurant. She will attend the 2009 Miss World contest in Johannesburg, South Africa. Earlier in the night, Marie Ann also won the Best in Long Gown and Miss Photogenic plum.
The Binibining Pilipinas – or Miss Philippines – Beauty Pageant is the most prestigious beauty contest in the country. It picks the three most beautiful women who will represent the country in the Ms. Universe, Ms. World and Ms. International beauty pageants.
The Grand Coronation night is meant to be a battle of beauty and brains, inasmuch as its identity is being a contest of intellectual women.
However, last year's Grand Coronation Night was a major let-down for many in the audience, as candidates answered questions in an apparently dim-witted, not proper for Filipino beauty queens.
Some speculated that it was a "lutong Macau" – a fixed contest where the winners were pre-determined long before they contestants hit the stage for the grand coronation night.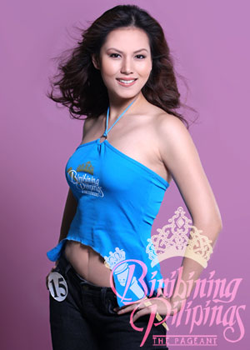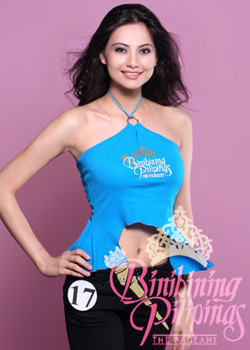 Click here to watch the video of the Binibining Pilipinas 2009 winners Binibining Pilipinas 2009 winners.
Click here to watch the Question & Answers video of the controversial Binibining Pilipinas World 2008 winner, Janina San Miguel.