Recipes, memories, paintings and poems that celebrate the best of Poland
Rose Petal Jam
Recipes & Stories from a Summer in Poland
by Beata Zatorska & Simon Target
Published by Tabula Books
After 20 years away Beata Zatorska returned to the village in Poland where she was raised by her grandmother, a professional chef. Accompanied by her English husband Simon, she spent the summer exploring her home country, travelling tiny roads lined with wild rose bushes, finding castles and palaces among meadows and forests. Beata also rediscovered her grandmother's delicious family recipes.
Rose Petal Jam is a delightful collection of recipes, memories, paintings and poems that celebrates the best of Poland. The book features over 50 recipes that reveal Polish cuisine to be both subtle and varied.
Recipes include Beetroot-shoot soup, delicate Pierogi (Polish ravioli), the traditional Herrings in Sour Cream, Pork with Caraway and Onion, and Beef Goulash, tasty sweet treats including Strawberry Roulade and Apple Pancakes, and of course, Rose Petal Jam.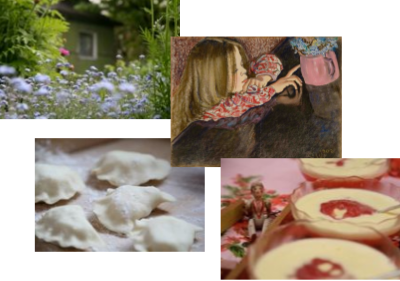 These are interwoven with stories of Beata's childhood, growing up in 60s and 70s communist Poland. Rose Petal Jam is stunningly illustrated with hundreds of full colour photographs of the recipes, the countryside, and the main cities including Warsaw, Gdan´sk and Kraków, as well as many family pictures. There are other touches of Poland too, including favourite poems, and paintings from the nation's galleries, providing a wonderful introduction to the food, culture, people and places.


ABOUT THE AUTHORS:
Beata is a Polish born family doctor practising in Sydney.
Simon was born in England, educated at Cambridge and is a film maker well known in Australia for his documentaries and food programmes.
They have bought the family home in Poland where Beata grew up and go back there whenever they can.


Beata and Simon will be visiting the UK in April and available for interview. To arrange an interview or review copy please contact Jane Beaton at Kew Publicity on 07802 433471 [email protected]
For further information visit www.tabulabooks.co.uk
Related articles: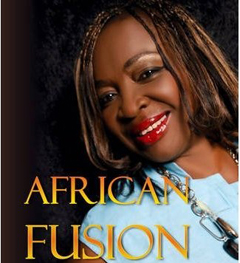 Nina Gaskell's "African Fusion Cooking" released