A UK court has allows Hindu-style funeral pyres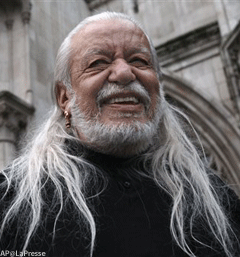 11 February 2010: A UK court has allows Hindu-style funeral pyres. In what is being seen as a landmark judgment, Indian-origin social and religious leader Davender Ghai has emerged victorious in his battle for right to be cremated on a traditional open-air funeral pyre, according to Hindu rituals.
Founder of the Anglo-Asian Friendship Society based in Newcastle, Ghai, 71, has been campaigning on this issue for several years now. He went to court challenging a 2006 Newcastle City Council decision forbidding him from being cremated according to his Hindu beliefs.
The council was of the opinion that the burning of human remains anywhere outside a crematorium was prohibited under the 1902 Cremation Act.
In 2009, Ghai's challenge was dismissed by the High Court, but that ruling has now been overturned at the Court of Appeal
The Court of Appeal ruled that the pyre would be lawful after Ghai said it could include walls and a roof with an opening.