The Consular Office to serve Romanian nationals in Scotland, Northern Ireland and Northern England.
22 February 2011. On Monday, the Ambassador of Romania in the UK, Dr Ion Jinga, officially opened of the Romanian Consulate in Edinburgh.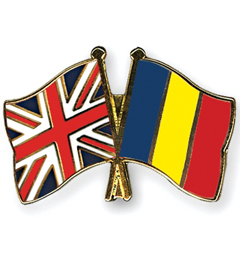 The new Consular Office in Edinburgh is one of the specific measures the Romanian Ministry of Foreign Affairs has taken with a view to bringing consular services closer to Romanian communities in the UK, by extending the consular network.
The Office is to manage consular activities with respect to Romanian nationals and the local authorities in Scotland, Northern Ireland and Northern England.
The Consular Office in Edinburgh provides consular consultancy, protection and assistance to Romanian nationals in situations of vulnerability, including to unaccompanied minors, persons having suffered accidents etc.
The Romanian authorities will not issue, through the Consular Office in Edinburgh, entry visas for Romania to foreign citizens who wish to travel to Romania but need a visa, as in the territory of the UK, alone the Consular Section of the Embassy of Romania in London has this prerogative.
The opening hours and contact data of the Consular Office in London, as well as useful information for Romanian nationals, can be found on the official website of the Embassy of Romania in London at www.londra.mae.ro – Consular services section.
Consular Office in Edinburgh
Address: 7/9 North St. David Street, Edinburgh, EH2 1AW
Phone: +44 (0) 131 524 9498
Fax: +44 (0) 131 524 94 99
Email: [email protected]
Opening hours:
Monday, Tuesday and Friday 09.00 – 13.00 hrs
Wednesday 09.00 – 13.00 and 14.00 – 18.00 hrs
Appointment by phone, fax and email at [email protected] , or directly at the Consular Office.