Voted as Best Creative Artist at the Black British Entertainment Awards (BBEA) 2017, there is no surprise that this leading performer and creator is the name on everyone's lips within the art community.
When we say innovative and wild with the ability to adapt, only one name springs to mind: Eugene Ankomah.
The Black British Entertainment Awards, saw a range of well-known faces from the arts and entertainment and sports world yet one of the most talked about topics of the evening was the celebrated face of Eugene who once more was able to reinvent and reintroduce himself to a whole new audience showcasing a mixture of current and new pieces as well as winning the award.
"To have been voted in this inspiring category was fantastic. To have heard my name read out was just quite surreal and very exciting," Eugene said. He dedicated the award to all creative artists especially young ones struggling to get themselves heard.
As well as being voted for and winning Best Creative Artist, Eugene was also given the opportunity to showcase an interactive pop up art installation of new works, named 'Brain Wave Series'.
Explaining an idea that was to come across from this installation, Eugene stated: "I created a space that felt half as if a crime had taken place and with this, I had my tablet attached to one of the walls, with images of the Brain Wave artwork rotating. Viewers could stand close to the tablet to view all images from the 'crime scene' to fully understand the incident that had taken place."
In order to create the interactivity of the audience, Eugene and team welcomed all guests as they entered the ceremony, unknowingly being brought into the 'scene'.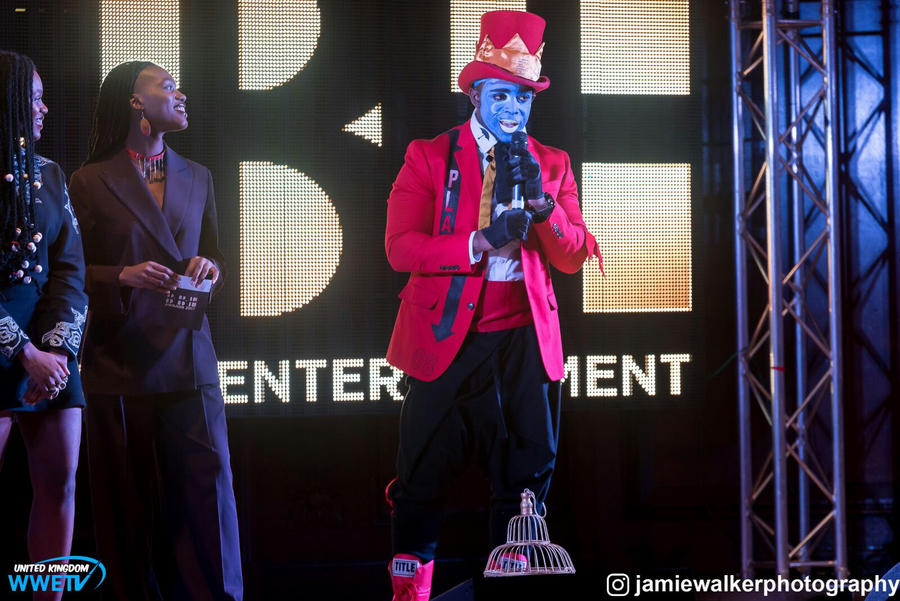 "Many guests were puzzled, but this was a part of the ploy. I wanted them to question this and to want to know more," Eugene added.
Since he was awarded the Best Creative Artist, there has been a significant rise in the attention that Eugene is receiving. This is due to his remarkable ability to create exciting and intense artwork that can speak for itself as well as intrigue its spectators.
But how is Eugene moving forward in his work, and what shall his eagerly awaiting fans and followers expect next?
Since moving on from his ever-popular Blacked Out Portrait Series, Eugene has been working on his Brain Wave series which saw its debut at the BBEA, but what is Brain Wave all about?
Eugene's new obsessions of the imagery within brain scans is obvious throughout his work, like a sort of motif and can be seen to be the inspiration. He is using these works to challenge the notion of image making, of painting in contemporary times, whilst creating works that are to be experienced in a different way to his past projects.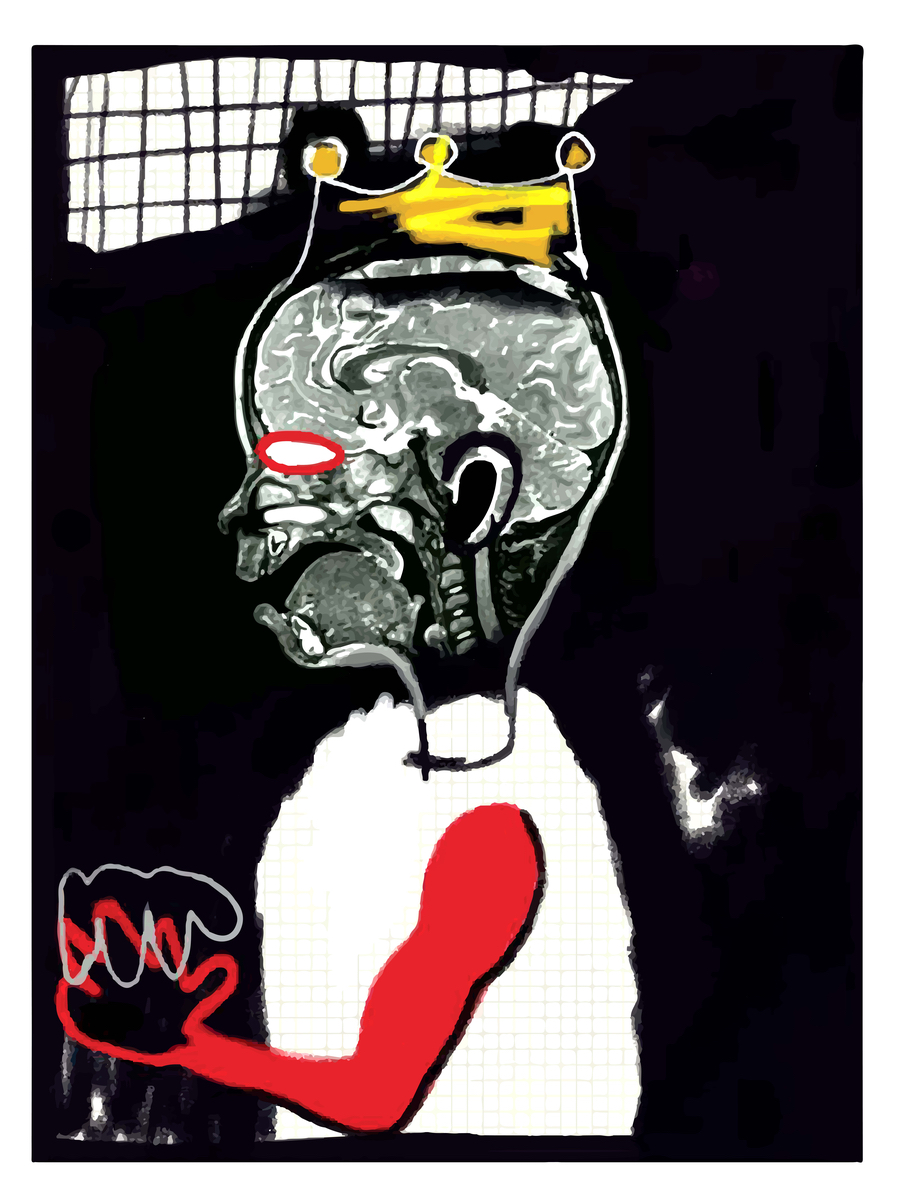 Eugene has managed to add Performance Art into this series of work, giving it life through the recreation of himself and his image. His audience will soon be introduced to 'Newro', his new persona for the Brain Wave works, as well as experimenting with a range of digital media using sound, bright colours and movement.
It however, does not stop there. "There is a lot more to explore with these works, in terms of topic, ways in which I present them, using light boxes as well as different approaches towards them being showcased," he said. This is just one more strand of Eugene's ever growing, ever popular portfolio of styles.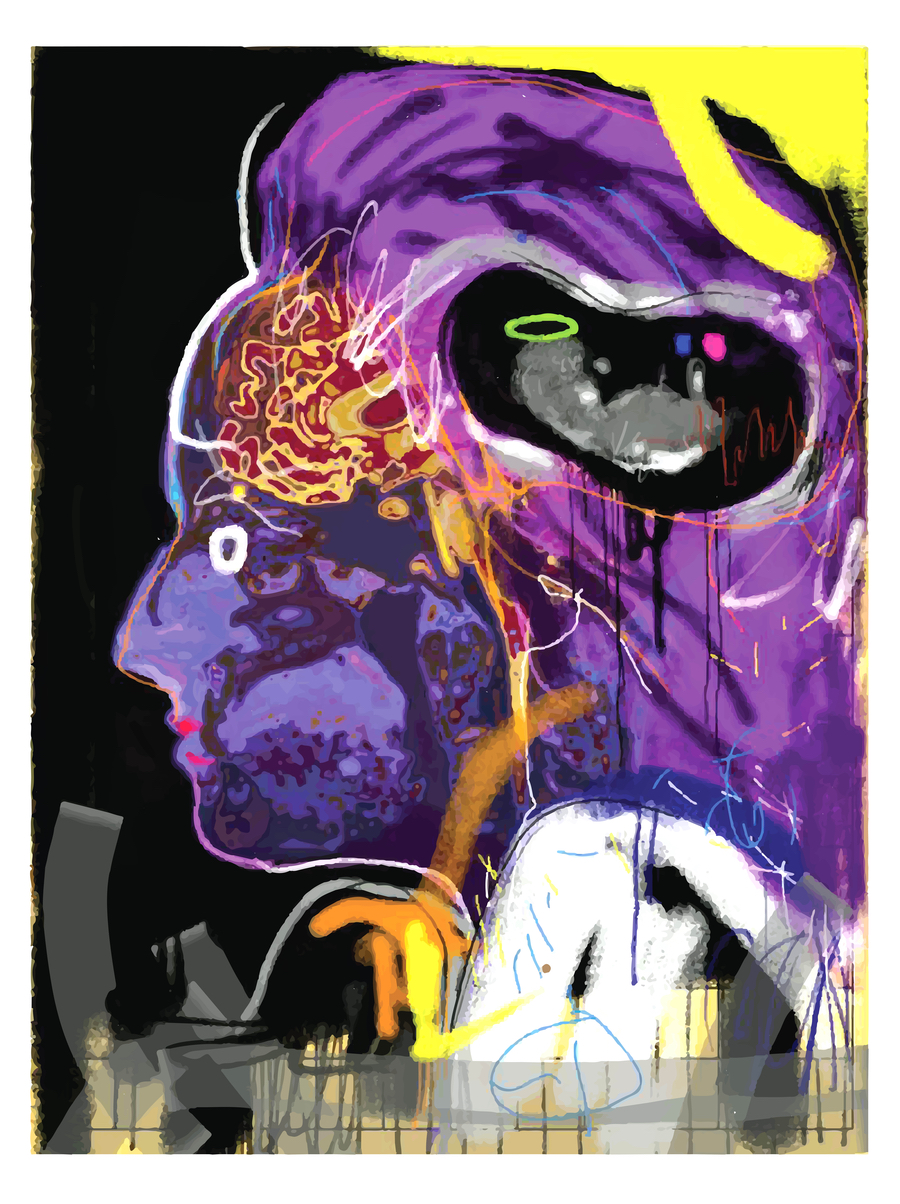 As well as busying himself with the Brain Wave series, Eugene puts an immense amount of time and effort into working and creating projects with the Salmon Youth Centre.
The Salmon Youth Centre, based in Bermondsey, looks after a minimum of 500 young people each week. Many of these young people are vulnerable and having the Salmon Youth Centre is an invaluable addition to their lives.
The most pressing project to date, between Eugene and the Salmon Youth Centre, yet to be launched, is an interactive installation which will address the issue of youth crime and the judgement that many young people face. This will be launched to the public, creating a safe environment and a doorway for conversation, the exchange of ideas and to assist those who shy away from this topic as well as for those young people who feel judged.
Eugene is hoping that the interactive installation will encourage others to discuss their opinions and potentially create solutions for all involved, via the art.
There is no doubt that 2017 has been a fantastic year for Eugene and his audience with the launch of his Brain Wave series, winning the Best Creative Artist Award, a BEFFTA Award and the excellent work being fashioned with the Salmon Youth Centre, but we look forward to seeing what the new year of 2018 is going to bring.
By Samantha Moore
RELATED ARTICLE: Creative artist Eugene Ankomah nominated for the inaugural Black British Entertainment Awards