Dedicated website profiles individuals improving the health and lives of others
12th October 2010: As the UK celebrates Black History month, the national website of the NHS is putting the spotlight on black health heroes through its dedicated site, click here.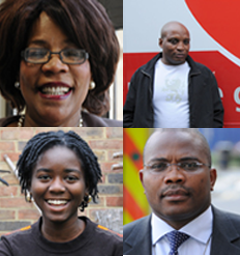 The site profiles individuals from within the African and Caribbean community that are improving the health and lives of others. The site also provides information on conditions that have greater prevalence amongst the black population.
The health heroes celebrated include Dr. Tunji Lasoye an A&E consultant and surgeon in an inner city hospital; Rudolph Isaacs, a rare-type blood donor whose donations are especially vital to people who suffer with sickle cell anaemia, and the nursing trailblazer Nola Ishmael OBE.
Dr. Comfort Momoh MBE, recently awarded for her work in the field of Female Genital Mutilation commented; "I don't consider myself a health hero, just a woman angered by the significant number of girls subjected to Female Genital Mutilation and then faced with the difficult prospect of giving birth a few years down the line. However, it's really encouraging to see the number of people of African and Caribbean heritage making strides within health and the recognition given by www.nhs.uk."
According to statistics from NHS Information, the number of BME (black and minority ethnic) NHS staff is on the rise. Between 1999 and 2009 there has been an 11% increase of BME staff bringing the total to 41% BME last year.
Barry Mussenden OBE, Deputy Director for Equality and Partnerships at the Department of Health says; "Black and minority ethnic people have contributed greatly to the NHS for over 60 years since the Windrush era, this recognition by NHS Choices shows the appreciation to all those inspirational health heroes throughout the UK."
For more information about other health heroes, visit the NHS Choices website at www.nhs.uk/blackhistorymonth