Young People Seeking Safety Week 2011, events across the UK, 28th March – 3rd April 2011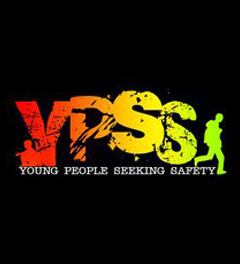 25 March 2011. 
The Awareness Week organised by Young People Seeking Safety (YPSS) is week of events to raise awareness and bring attention to the issues faced by unaccompanied young people seeking asylum in the UK.
YPSS is a network of individuals and organisations who have joined together to promote the rights and safety of unaccompanied young people seeking asylum in the UK.
Unaccompanied young people are alone in the UK without parents or family carers, and are in need of safety and protection.
The Awareness Week is a chance to share their music, film and photography expressing their experiences of seeking safety in the UK: around the UK, community groups will host events to bring attention to these issues.
Events will take place at the City Hall in London, as well as in Oxford, Glasgow, Brighton, Manchester, Plymouth, Cambridge, Leicester, Somerset and Bristol.


What's on:
LEICESTER: Monday 28 March – Sunday 3 April 2011 – Safe to Dream, Phoenix Square, 4 Midland Street, Leicester LE1 1TG. An exhibition of artwork created by young asylum seekers from Afghanistan and Sudan. The work was produced by young people who attend Freedom Youth Club working with local artist Beate Dehnen.

PLYMOUTH : Thursday 31 March 2011, 9.30-2.30pm – Young People Seeking Safety Mini-Conference, Sherwell Centre, University of Plymouth, Plymouth. A mini-conference about seeking asylum and a chance to share views and hear from local organisations. Booking is required.

MANCHESTER Friday 1 April 2011, 7.30pm – Drumming performance by BangDrum and Young Asylum Seekers, Methodist Central Hall, Oldham Street, Manchester M1 1JQ. Find out about the position of young asylum seekers in the UK, what difficulties they face and what needs to be changed.

SOMERSET Friday 1 April 2011, 7.30-11.30pm – 1 Love, YPSS Gig, The Labour Club, Unity Hall, Central Road, Yeovil, Somerset BA20 1JL. A night of speakers and musical entertainment, performances will include songs created by young people in support of their friend Gus who faces deportation to Afghanistan. Speakers will include, Tessa Munt (Liberal Democrat MP) and David Onamade (Somerset Racial Equality Council).

BRIGHTON Monday 28 March – Sunday 3 April 2011 – Dear Mum: what would I do without you close, Jubilee Library, Jubilee Street, Brighton East Sussex BN1 1GE. Installation and discussion, BandBazi and NCADC will host an awareness raising event, showing the films, Azita & Blackheads.

GLASGOW Tuesday 5 April 2011 – TCONE Workshop, Kelvingrove Art Gallery and Museum, 1445 Argyle Street, Glasgow G3 8AW. NCADC will conduct a workshop with the Scottish Refugee Council.

LONDON Monday 11 April – Monday 18 April 2011 – Flowers that grow from concrete, City Hall, The Queen's Walk, London SE1 2AA. Brighter Futures London, supported by Praxis, present views of young asylum seekers and refugees living in London. This exhibition expresses the trials, journeys and aspirations of young people forced to leave their homes and seek refuge in the UK whilst withstanding the daily struggles they face to survive.


For more information: www.youngpeopleseekingsafety.co.uk