Demonstrators to march to the Home Office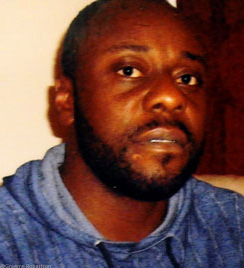 01 November 2010. On October 12, Mr. Jimmy Mubenga, 46, an Angolan refugee, died while being escorted on a flight from Heathrow airport in London departing for Luanda.
He was in the custody of guards for the private security company G4S, after his appeal to remain in the European country was rejected.
On 18th October police investigating the circumstances surrounding Mr. Mubenga's death arrested the three security guards. On 29 October, Home Office decided not to renew G4S's multimillion-pound government contract to forcibly deport foreign nationals. Mr. Keith Vaz, chair of the Home Affairs Select Committee, called for a full-ranging inquiry.
Please join the demo to support the family's need for the truth to be told and for a death like Jimmy's never to happen again.
Friday 12 November 2010 at 10.30am
Assemble at the Angolan Embassy (22 Dorset Street, London W1U 6QY,nearest tube stations:Baker Street/ Marylebone)
to march to the Home Office (2 Marsham Street,London SW1P 4DF)
Campaigning organisations:
No Borders – http://noborders.org.uk/
Corporate Watch – http://www.corporatewatch.org/
Free Movement – http://www.freemovement.org.uk/
Inquest – http://www.inquest.org.uk/
London No Borders – http://london.noborders.org.uk/
Medical Justice – http://www.medicaljustice.org.uk/
Movement for Justice – http://www.movementforjustice.org.uk/
National Coalition of Anti Deportation Campaigns – http://www.ncadc.org.uk
No One Is Illegal – http://www.noii.org.uk/
Union of Angolans in UK (UAUK)