`The home we build together' on Thursday 2 June 2011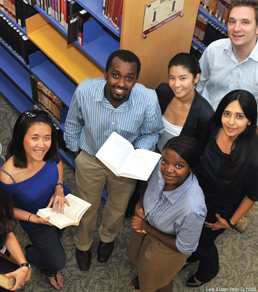 27 May 2011. Learn more about the experiences, the struggles and the success stories of refugee academics in the UK.

In the run up to Refugee Week, the Jewish Museum invites you to "The home we build together" on Thursday 2 June 2011, 7pm. The evening will feature two refugee academics who will share their experiences.
Latefa Guemar, an Algerian refugee academic who will discuss what it took for a refugee woman scientist to change career in order to succeed in the UK.
In Iraq, Mikdam Turkey was involved in academic groups promoting human rights activities, as well as the BBC. He will discuss his journey of returning to academia and overcoming obstacles in the UK.
The event is presented and chaired by Dr Gustav Born, Emeritus Professor of Pharmacology at King's College London and Research Professor at the William Harvey Research Institute, St. Bartholomew's Hospital Medical College, the son of one of CARA's 1930s academics, Max Born, one of the few physicists who refused to work on the atomic bomb. Gustav was ten when his father was advised by Einstein in 1933 to leave Germany at once and has since undertaken an impressive academic career, as one of the first scientists who went to Hiroshima.
The event is run in partnership with the Council for Assisting Refugee Academics (CARA), the Jewish Council for Racial Equality ( JCORE) and the Jewish Community Centre for London (JCC).
The title of the event is a reference to the book by Chief Rabbi Jonathan Sacks, "The Home We Build Together: Recreating Society," which makes a compelling case for 'integrated diversity' within a framework of shared political values.
WHEN: Thursday 2 June 2011, 7pm.
WHERE: Raymond Burton House, 129-131 Albert Street, Camden Town, LondonPRICE: £10.00
CONTACT DETAILS: Box Office: 020 7284 7384 [email protected] www.jewishmuseum.org.uk