To generate awareness of wellbeing and mental health among Black, Asian, other ethnic communities
6th June 2011: Happy Soul Festival 2011, the UK's premier celebration of Black and minority ethnic film and arts, is getting bigger and better.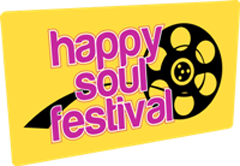 Inaugurated on 31st May and scheduled to continue till 12th June, it now features former heavyweight champion Frank Bruno, British songstress Mica Paris, Korean actress Kim Khobbi, Arinze Kene (Eastenders), film director Vadim Jean and Got to Dance Finalist Turbo.
The award-winning festival, now in its fifth year, also is dedicated to raising awareness of wellbeing and mental health in the Black, Asian and other minority ethnic communities, where these issues are often stigmatised.
Launched in 2007, the free for all festival provides audiences the occasion to savour more than 15 screenings of African-American, Asian, Korean and British films.
Also on the platter are community events taking place in Wandsworth, Kingston, Merton, Sutton, Richmond, Greenwich and Lambeth. The events explore wellbeing issues within BME communities.
The films being brought to you during the festival include: the multi award-winning film Breathless, 1999 (UK Premier), Rainy Season, In the Land of the Free and I am Sindhutai Sapkal. A special performance of the stage production The Patient, directed by Fraser Ayres, is also on the cards
Community well-being and feel-good events include: How to Respond, Tamil, Belly and Street dance workshops, Yoga, Massage, Food for Thought, An Evening of Iranian Wellbeing and a football tournament.
Happy Soul Festival Chairman Raficq Abdulla said: "I'm pleased to be able to chair Happy Soul Festival which has been the brain child of South West London and St George's Mental Health NHS Trust.
"The Trust has allowed and encouraged us to become an independent charity because Happy Soul Festival is intending to carry out its work concerning mental health issues relating to BME communities London-wide, and to continue its work well into the future. This is an exciting and innovative project and gives me great pleasure and an honour to be involved in it."

All events are FREE so book now to reserve your space! Get more details on the festival here.