Anita J Prazmowska to address on 28 October 2010
15th September 2010: The Department of International History of the London School of Economics is organising a public lecture on `The Polish Question at the End of the First World War' on Thursday 28 October 2010.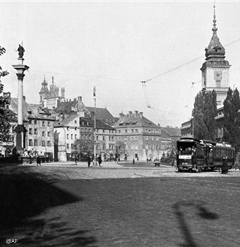 The lecture between 7 and 9pm is scheduled to be organised at Wolfson Theatre, New Academic Building, and will be addressed by Professor Anita J Prazmowska.
The lecture is significant particularly for those not too familiar with the developments that took place at that time.
When the First World War broke out many assumed that it would inevitably lead to the reemergence of a Polish state. As the war drew to an end, the battle for Poland commenced on several fronts, both diplomatic and military.
In the end, an independent Polish state would bear the mark of the way Poland reemerged, placing the importance of nationalism above the need to build a modern democratic state.
Anita J Prazmowska is professor of international history at LSE. She is also the author of a number of monographs on Poland's place in European politics.
This event is free and open to all with no ticket required. Entry is on a first come, first served basis. For any queries, you can email to `[email protected]' or call up at 020 7955 7331.
From time to time there are changes to event details, so it is recommend that if you
plan to attend this event, just check before you leave.