He was followed in an episode of BBC documentary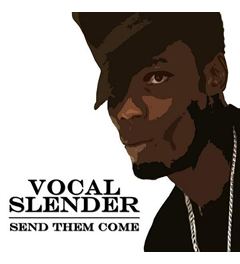 11 May 2010: A Nigerian in London has pulled an aspiring rap artist from the rubbish dump of Lagos to give him the break he deserves.
He will now perform at a music festival to be held at London's indigO2 on Monday, 31 May. Right now, he works on the Olusosun rubbish dumb, but this may be his chance to become the Nigerian Slumdog Millionaire.
A scavenger, Eric Obuh aka Vocal Slender, 28, was followed in the first episode of three-part BBC documentary `Welcome to Lagos' broadcast on 15 April.
Produced by KEO Films, the documentary focuses on the other side of the mega city, including Olusosun, a rubbish dump where about 1000 scavengers work and live.
Lagos, with approximately 16 million inhabitants, is the second most populous city in Africa. Considered to be Nigeria's most prosperous city, every day people arrive in search of a better life to the city of vast contrasts.
In places such as Victoria Island, you also find ostentatious shopping centres, palatial residential properties, plush beach resorts, luxury hotels, and posh nightclubs and so on.
Vocal Slender, in the first episode, was shown collecting scrap from the dump and selling it to make money for recording and promoting his music.
His story left many spellbound. Among them were many Nigerians in the UK. They felt inspired and touched by him and the other people featured in the documentary.
Little wonder, one of London's biggest Nigerian promoters resolved to help Vocal Slender get the much deserved break.
He contacted with Slender before flying to Lagos and offered to book him for an upcoming show: The Cokobar Music Festival. It is to be held at London's indigO2 on Monday, 31 May.
Slender will see himself performing with other stars. In fact, he will be sharing the stage with the highest caliber of Nigerian acts – from Lagos Wande Coal, Dr Sid, Bracket and DJ Zeez, along with London-based JJC and Tilla Man.
He has been issued his first passport. The visa too has been arranged, and the flights booked. In London, a professional music video for his single "Owo Yapa" is to be also shot.