Two French groups to pay cost of flying Rajinder Singh's body back to India
6th October2011: Another 'hero' has made Indians proud worldwide. A Punjabi immigrant was killed in the Paris metro during his attempt to thwart a robbery. He was shoved onto an electric rail while trying to defend a French lady from a thief. The incident has prompted an outpouring of support in France, where the Punjabi immigrant is being hailed as a hero.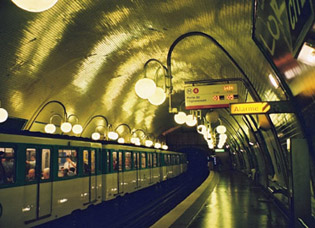 Rajinder Singh's case has been met with outstanding passion among rising public anger over pick pocketing with two French groups offering on Wednesday to pay for the cost of flying his body back to India.
Singh a 33-year old delivery man born in India, was commuting home from work late last Thursday when he noticed a man trying to steal a mobile phone from a woman on a metro run running through northern Paris, police told Reuters.
When Singh tried to intervene the attacker pulled him off the train, fought with him and then shoved him off the platform onto the tracks where he was electrocuted by the live rail.
Singh had come to France seven years ago from his native Punjab and was to known to friends and family as"Babu".
On Wednesday two groups – a foundation linked to France's RATP rail authority and Eclip's – an airborne corps delivery service said they would work together to ensure that Singh's body was returned to his family in Punjab .The groups have offered to pay for the cost that is 5,000 Euros or Rs 3.3 Lakh for flying his body back to India.
The spokesman for Eclip's, based near Paris Charles de Gaulle airport, said, "We have offered to ferry the body home at zero cost and are working with RATP to organize the transfer."
The police said, man suspected of pushing Singh, a 23-year-old Egyptian descent, was arrested on Tuesday evening at a bar in the Pigalle neighbourhood.