Critically acclaimed singer, she aims to bring awareness to issue that kills over 500 women a year
30th May 2011: Critically acclaimed singer, composer, and music producer from Norway, also a prize winning human rights activist, Deeyah has come out with a statement against honour killings.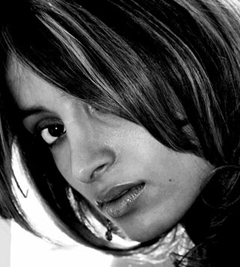 Working for human rights for several years now, Deeyah is known to be passionate about protesting against honour killings. Her statement comes at a time when young women across the world are still are murdered for taking their own decisions, such as choice of a marriage partner, education, divorce, clothing and even expression of sexuality:
Often described as the 'Muslim Madonna', Deeyah says today honour killings are seen across religious communities and are not limited to one group only. The oppression and violence against women in the name of honour, culture or religion is rife around the world in strictly patriarchal societies and communities. Honour killings take over 5000 lives a year. The perpetrators of these honour motivated crimes want all signs of the lives of these young women to be completely wiped out– almost as if these young women never existed in the first place.
Memini is an online site of remembrance for the known and unknown victims of honour killings. Deeyah has launches online memorial to remember the victims of honour-killing and bring awareness to an issue that kills over 500 women a year.
"Through MEMINI, we humbly hope to do our small part in acknowledging the existence of these women and honouring their memory".
Show your support by browsing the website: www.memini.co and the Memini Facebook page .
Born to immigrant parents of Pashtun and Punjabi descent, Deeyah tasted success as a young child. But Deeyah came across harassment throughout her music career. She from her own experience knows the threat one faces for stepping outside cultural 'norms'.world's poorest people who depend on forests for their livelihoods through our partnership with REDD.