European car insurance should be valid in the UK, rules
Scottish Criminal Cases Review Commission
8 April 2010. Scotland may be forced to change its law and adapt it to the one of the European Union. All thanks to a Polish man who has been fighting for his rights against the Scottish legal system, reveals The Polish Observer.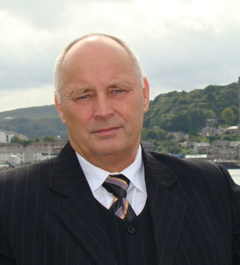 Jeremiasz Kosinski moved to Oban (Scotland) three years ago and worked as a school bus driver. After a few months, he went back to Poland to bring his wife along to his new home. They drove their own car to Scotland, registered in Poland and with Polish insurance.
After arriving in Scotland, he was told by fellow nationals living there to be careful while driving his car, as Scottish police chased cars with Polish number plates and fined the drivers. If they refused to pay the fines, their cars would be confiscated.
This indeed happened. On 14th January Mr Kosinski was stopped by the police while driving. The officers wanted to fine him for driving without British car insurance. When he refused to pay, they took his car to a police car park, for which he had to pay.
The case went to court, but the judge ordered the car's forfeiture and a heavy fine.
However, Mr Kosinski managed to prove that Polish car insurance was valid in Scotland. Although legal experts and various institutions, even the Scottish Cabinet, agreed with Mr Kosinski, courts of higher instance sustained unfavourable lower courts' rulings.
Since his struggle for a just sentence lasted for two years, he decided to turn to Scottish Criminal Cases Review Commission as his last resort. The Commission reviewed his case and noticed a number of faults, which it later presented in a 27-page report.
According to the report, the police, prosecution, and courts of all instances acted against the law. The Commission also concluded that many provisions of Scottish law do not comply with European law and, therefore, they had to be appropriately adapted.
On April 20, the Scottish High Court will pass the final verdict.
By Monika Rudzinska