From joint patrols to 100 million euro for the emergency.

The eight points on which Italy awaits a response from the European Commission: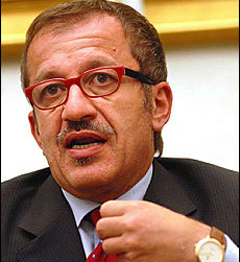 Rome – February 17, 2011 – Speaking yesterday at question time in the Chamber of Deputies, Interior Minister Roberto Maroni said the Italian government, "not yesterday, but from two years ago, " has made eight requests to the European Commission .
Here is the list:
1) " Risk analysis by Frontex on the current situation of instability in the North African country and on immigration scenarios, to be presented as early as next JHA Council;
2) "Verification of the possibility of setting up joint patrols with other Member States close to the Tunisian waters to intercept boats of immigrants and to ensure, with the consent of Tunisia, the safe return to the ports of departure.
3) "Application of the principle of burden-sharing among all Member States, or the sharing of the duties and the responsabilities in the management of refugees, asylum seekers and illegal migrants.
4) "Construction of a single European asylum system by 2012";
5) "Activation of targeted regional programs, with the involvement of the UNHCR;
6) "Intensification of efforts aimed at implementing the European Union – Libya Memorandum, signed in October 2010, but still left aside;
7) "Involvement of Europol to develop specific analysis of criminal and terrorist infiltration favored by the North African crisis
8) "Provision of special financial assistance of at least one hundred million euro for the current emergency. "