"We cannot resign ourselves to such tragedies", he said, calling for coordinated humanitarian action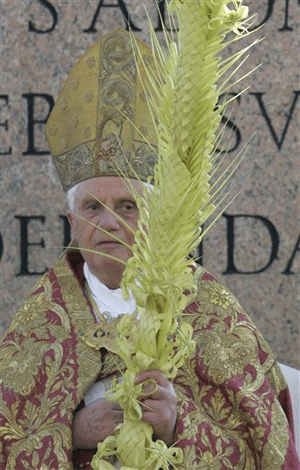 VATICAN CITY 06 April 2009. Pope Benedict XVI appealed yesterday to the European Union and African countries to stop further fatalities in the Mediterranean sea and called for urgent global action to halt human trafficking.
" I would like to remember, with great sorrow, our African brothers and sisters, who found death at sea a few days ago, as they tried to reach European shores," the Pope said at the Angelus prayers after his Palm Sunday Mass on St Peter's Square.
"We cannot resign ourselves to such tragedies, which unfortunately have been repeating themselves for some time," he said.
"The size of the phenomenon, make the call for coordinated measures between the EU and African countries more and more urgent, as well as the adoption of adequate humanitarian action, to avoid that migrants put themselves in the hands of traffickers with no qualms," he added.
"As I pray for the victims so that God may welcome them in his peace," he concluded, "I would like to note that this problem, deepened by the global recession, will only find an end when African peoples, with international help, will free themselves from misery and war."