PAIH is asking people to sign a petition for holding FAI
10th March 2011: A year after three asylum seekers jumped to death, Glasgow-based Positive Action in Housing (PAIH) has called for a probe into the incident.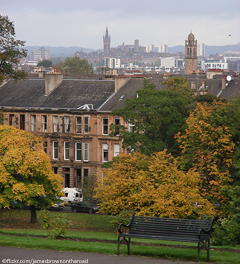 PAIH, in fact, is asking people to sign a petition for holding a fatal accident inquiry (FAI) into the deaths in March 2010.
The director of the Glasgow-based charity Robina Qureshi had earlier also called for a public inquiry, asserting that the UK's asylum policy could have a part to play in the deaths.
Serguei Serykh, 43, his wife Tatiana and his stepson had plunged 15 stories from a block in a Scottish housing complex. The family was among thousands of asylum seekers living in public housing in Glasgow.
As of now, more than 5,000 asylum seekers live in Glasgow from countries like Eritrea, Afghanistan, Zimbabwe and Sudan.
After the family of Russian asylum seekers denied refugee status had ended their lives on 7 March last, calls for a more compassionate immigration policy were also heard loud and clear.
PAIH has now shot off a formal communication to the Lord Advocate in Scotland for the holding of the FAI.
It has asserted: 'We believe there should be a full investigation into the Serykh suicides and UK asylum policy for the part it played in pushing this vulnerable family to the brink.
We believe that an investigation is needed to expose the most barbaric aspects of UK asylum policy, for example the constant threat of deportation and destitution throughout the asylum process.'
As of now, the police are establishing stronger links with asylum-seeking and immigrant communities in an apparent effort to prevent the repetition of the incident.
As a part of the initiative, Strathclyde Police some time back organised an event at the city's Science Centre. It was attended by more than 240 people from minority communities in Glasgow.
Chief Inspector Jim Igoe of Strathclyde Police said a major concern was that among these groups there was a fear of police, but also worries about antisocial behaviour, rape and hate crime.