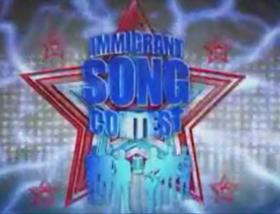 Even as the BBC bagged applause from a section of the immigrants for appointing a Muslim as its head of religious programming, the premier news broadcasting agency came under severe criticism for hosting a talent contest for them in its current affairs show "Newsnight".
While Aaqil Ahmed's appointment to the prestigious post was seen as a "radical departure from broadcasting tradition", the viewers of BBC2's Newsnight criticised the launch of the "immigrant song contest".
Insisting resources should better be spent on proper news, they were near unanimous in their opinion that the budget was being frittered away on non-investigative news by hosting such contests.
Meanwhile, former executive with Channel 4 Ahmed's selection to the post — considered one of the most influential religious roles in the country — gave rise to initial and unsubstantiated concerns among members of some other religious communities.
A slice of the Christian community, comprising 70 per cent of the population, insisted it was important that the Christian faith continued to receive coverage that accurately reflected its significance in the lives of most people living in Britain.
Putting an end to the concerns, Christina Rees, a member of the Church's 'Cabinet', the Archbishops' Council, was reported to have said Aaqil Ahmed was a respected professional, with an established record of producing programmes on religion and ethics.
This is the second "departure from the convention" by the BBC in recent past. Last year, the BBC gave the job of producing its most popular and long running religious programme, Songs of Praise, to Tommy Nagra, a member of the Sikh community.