The UK Government will recommend that Britain remains in a reformed European Union (EU) but with a special status, Prime Minister David Cameron has said.
Speaking after chairing a meeting of the Cabinet in which he updated them on the special status they had secured for Britain, Mr Cameron said the decision to remain in the EU or leave was of vital importance.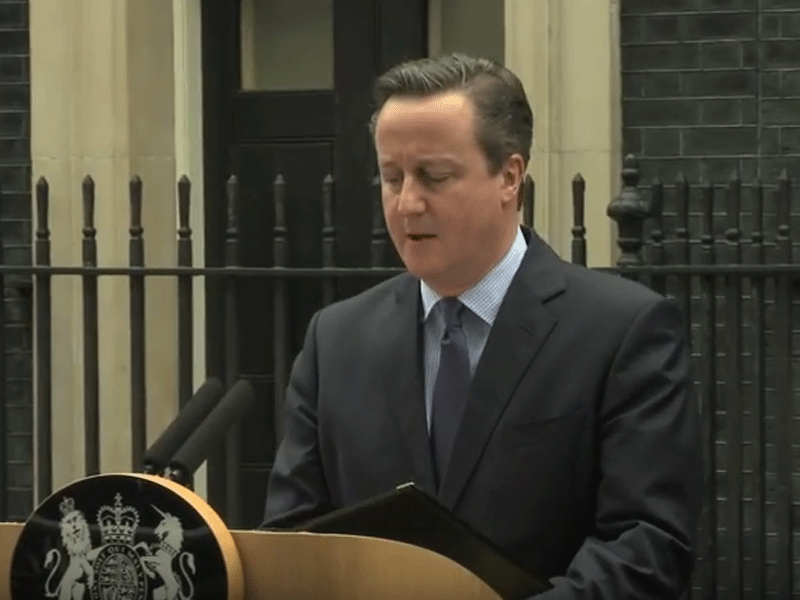 "This choice goes to the heart of the kind of country we want to be. And the future that we want for our children. This is about how we trade with neighbouring countries to create jobs, prosperity and financial security for our families. And it is about how we co-operate to keep our people safe and our country strong. I know there will be many passionate arguments over the months ahead," Mr Cameron said.
The referendum on whether Britain should stay in or leave the EU will be held on 23rd June 2016.
"I believe we will be safer in a reformed Europe, because we can work with our European partners to fight cross border crime and terrorism. I believe Britain will be stronger in a reformed Europe because we can play a leading role in one of the world's largest organisations from within, helping to make the big decisions on trade and security that determine our future," Mr Cameron said.
He however ruled out Britain ever joining the euro or the passport-free no borders area.
ALSO READ: Why David Cameron's benefit clampdown will not have a significant impact on migration flows