Benefits to the economy from them are great: Study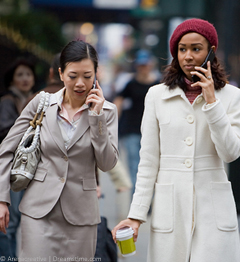 14th September 2011: Here is some food for thought for all the critics of immigration. A study has revealed that the migrants are better qualified than workers born in UK.

And, the study is backed by data. Statistically speaking, as many as 34 per cent of migrants in the UK possess a post-school qualification, compared to just about 29 per cent of the local workers.
The major international study by the Organisation for Economic Co-operation and Development suggests migrants are holding down better-paid jobs than those born in the UK.

The statistics go on to show that the migrants are also better paid than their counterparts in most other countries and UK-born workers.
The research findings are significant as they belie the assertion that migrants put a strain on the benefit system.
Head of the indicators and analysis division at the OECD and author of the report, Andreas Schleicher, said a quarter of international students from outside Europe complete their studies in the UK and stay on in the country. The benefits to the economy from them are great.
He added the migrants tend to be better qualified with a higher proportion of degree holders. It is a very interesting factor that often gets lost in the public debate about immigration.


The report also shows that the poorly qualified UK adults are among the hardest hit by the recession in the entire world.