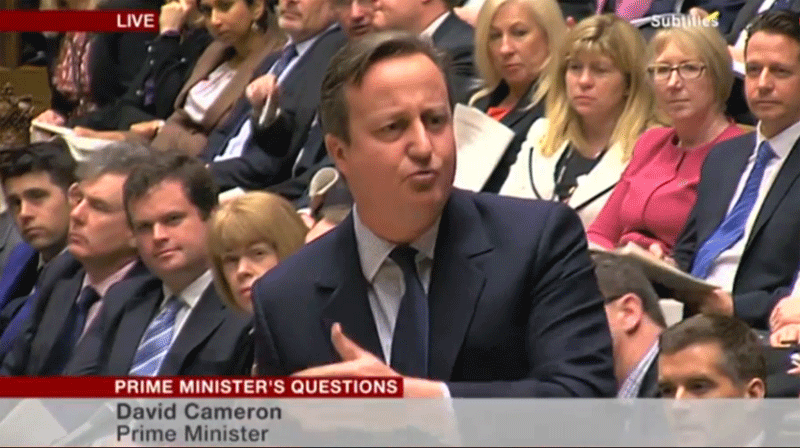 Prime Minister David Cameron has been condemned for dismissively describing refugees fleeing war in a camp in Calais as a "bunch of migrants".
Last Saturday the Labour leader Jeremy Corbyn MP visited the Calais Jungle and Grande-Synthe (Dunkirk) refugee camps in France to see how refugees live there.
Following the visit he asked the UK and other European Union countries to do more for refugees.
Speaking at Prime Minister's Questions on Wednesday, Mr Cameron attacked the actions of the Labour leadership.
He said: "They met with a bunch of migrants in Calais, they said they could all come to Britain.
"The only people they never stand up for are the British people and hard-working tax-payers."
Mr Cameron's "inflammatory" comments drew strong reactions from Opposition MPs.
Andy Burnham, the shadow Home Secretary, said: "Once again, Cameron's mask slips. He just dismissed desperate people fleeing conflict as a "bunch of migrants" – on Holocaust Memorial Day."
Former shadow cabinet minister Chuka Umunna termed Mr Cameron's comment "inflammatory and unbecoming of his office," adding that his language was "shameful".
Ian Murray, MP reminded Mr Cameron that at Calais Mr Corbyn "met terrified unaccompanied kids in danger of exploitation."
Yvette Cooper, Labour's former shadow Home Secretary, has raised a point of order calling for Mr Cameron to withdraw the "divisive, not statesmanlike" comment.
Lisa Doyle, the Refugee Council's head of advocacy told The Telegraph: "When we are facing the greatest refugee crisis of our time, it is disappointing the Prime Minister is using flippant remarks to score political points.
"We have all seen the pictures of the desperate conditions people are living in across Europe, including just miles from the UK's border. The Prime Minister should be showing political leadership and work with other European countries to ensure that people can live in safety and dignity."