Mr. Jimmy Mubenga died while being deported from the UK under escort by civilian security guards. 22nd October 2010: Security Minister Baroness Neville-Jones has described the recent death of an Angolan man who was being deported from the UK as "extraordinarily regrettable".
Police and the London Ambulance Service were called at 20:25hrs on 12th October, to reports of a man unwell on a British Airways flight preparing for departure from Heathrow Airport to Angola.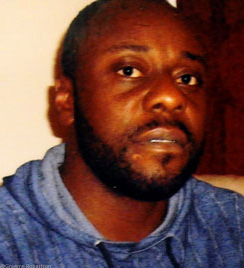 Mr. Jimmy Mubenga, 46, was being deported from the UK under escort by civilian security guards.
He was taken by London Ambulance Service to Hillingdon Hospital where he was pronounced dead shortly after arrival.
Metropolitan Police said the post-mortem examination done at Hillingdon Mortuary on 14th October proved inconclusive. Further tests will be conducted in due course in order to establish the cause of Mr. Mubenga's death.
On 18th October police investigating the circumstances surrounding Mr. Mubenga's death arrested three men. They've all been released on police bail to a date in December pending further enquires.
Mr. Keith Vaz, chair of the Home Affairs Select Committee, who called for a full-ranging inquiry told BBC London: "This is a shocking incident.
"We need to know in a full-ranging inquiry why he was treated in the way he was treated. Why was he being deported while his family are still in the country?
"What steps are being taken by the airline and the immigration services to make sure they checked his medical records?
"These are very serious issues which affect every single person that is being deported."
Metropolitan Police said the death was being treated as "as unexplained at this stage".
Labour's Lord Judd told the House of Lords on 20th October: "This issue is not only grave in itself, the trouble is that when something goes wrong it plays directly into the hands of those who are trying to manipulate opinion in support of militant rebels, militant terrorists and the rest.
"It is therefore essential to get the administration of policy in this area right and humane in the cause of winning hearts and minds."
Baroness Neville-Jones, who agreed with Lord Judd, said that the findings of any investigations into Mr. Mubenga's death would be taken "very seriously".
She said: "This is the first time that there has been a death of an escorted individual and it is extraordinarily regrettable. We entirely take the point that this is exactly what we do not wish to happen. We will take the consequences and the findings of any investigation very seriously."
An inquest will be opened at West London Coroner's court in due course. Detectives from the MPS Homicide and Serious Crime command are investigating the death. It is also being investigated by the Prisons and Probation Ombudsman.
Tom Brake, MP, chair of the Liberal Democrat Parliamentary policy committee, said: "We need to be absolutely certain that a proper risk assessment was carried out and we need to be certain the security firm that was used are using the appropriate restraint techniques, ones that don't endanger people's lives."
Baroness Neville-Jones said: "Escort staff receive training on issues such as welfare, first aid, use of force and restraint. Prior to removal, escorts are provided with a risk assessment for the individual that will include known facts on medical condition, the risk of self-harm, likelihood of any attempt to escape, known criminal activities or violent behaviour."
Richard Edwards, a spokesperson for London NoBorders, stated: "This is yet another example of the violence of border regimes. Every year hundreds of people are deported from Europe, often by physical force, to face uncertain futures and sometimes persecution and death. Meanwhile hundreds die trying to enter the EU."
London NoBorders said that violence during deportations from Europe has been well documented and has been happening for many years. "In 1998 for example, Semira Adamou died from suffocation during an attempt to deport her from Belgium. And on 17th March this year, Alex Uzowulu died on a flight from Switzerland after police handcuffed him and placed a helmet on his head," London NoBorders said.
Mr. Mubenga leaves behind his wife Makenda Kambana and five children.