Public bodies with over 149 employees to report annually on gender pay gap and ethnic employment rates 12 June 2009: Public bodies will be required to tackle discrimination and advance equality of opportunity, once the "new single Equality Duty" comes into force.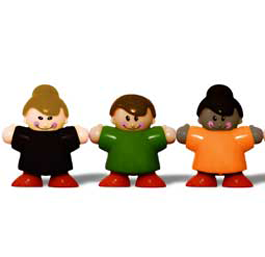 The "Duty", a key part of the Equality Bill introduced in April, requires public bodies with 150 or more employees to report annually on their gender pay gap; black and minority ethnic employment rates; and their disability employment rates.
The Government Equalities Office (GEO) has already initiated the process; and the new "Duty" is expected to be implemented in April 2011. The consultation runs until September 2009.
It is expected to "shine a light on inequality, identify problem areas, help track progress".
In fact, the "Duty" builds on the existing gender, race, and disability duties, and extends it to also cover age, sexual orientation, gender reassignment in full, and religion or belief.It further requires public bodies to consider how their spending decisions, employment practices, and services they provide affect people from these groups.
It moves away from a prescriptive tick-box approach to give public bodies more flexibility and innovation in delivering equality for people. It also included reporting annually on their gender pay gap and considering using procurement to drive equality.
The minister concerned made it clear in April that public bodies should use procurement to help derive equality; the public sector spends £175 billion every year buying goods and services. The consultation document proposes that contracting authorities should consider using equality criteria when awarding contracts.
For example, it requires firms bidding for a diversity training contract to report the proportion of black or minority ethnic people they employ.
An agency managing the recruitment process for a contracting authority might also be required to advertise all vacancies with part-time or flexible working options. It also proposes specifying how they intend to use procurement to derive equality.
Vera Baird, Solicitor General and Equality Bill Lead Minister, said: "The society is better when it's equal. It's about getting the best out of everybody, whatever characteristics they have.
"The existing equality duties have triggered a culture change. The new single Equality Duty will build on this to embed equality in the heart of public bodies: driving a more personalised approach, with services tailored to meet the needs of different groups and tackle the disadvantage they may face.
"The Government is committed to creating a more equal society with fair chances for everyone, that's why we have this new Equality Duty, and why we have our tough new Equality Bill, which will clarify and strengthen the law."
The other proposals set out in the consultation document require public authorities to publish equality objectives and set out how they intend to achieve them, reporting annually on progress against these objectives; show how they have considered equality when thinking about service delivery and designing policy; involve employees, service users and other relevant groups.
The results are expected to be applauding — a town planner might decide to use drop-down kerbs and accessible public toilets for wheelchair users; a council might provide extra park benches in local parks, so that older people can benefit from public spaces as well as younger people. A local authority may even start looking for a provider of 'meals on wheels' that delivers culturally diverse food, including Kosher and Halal meals.
The enforcement of the new "Duty" will be by means of judicial review or through the Equality and Human Rights Commission. As of now, the public and the business sector has time to prepare, and for the Equality and Human Rights Commission and others, to provide comprehensive guidance.
More details are available at: http://www.equalities.gov.uk