More than 65 seek damage for offensive behaviour in class action suit against the Australian government.

15th June, 2011: A group of former British child migrants have initiated a class action suit against the Australian government.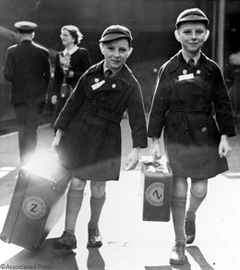 More than 65 people are asking for damages for the offensive behaviour they got at the Fairbridge Farm School in New South Wales.
The British and Australian governments have both earlier issued a formal apology to child migrants but not tendered any financial compensation. The UK had infact deported thousands of children, telling many, their parents had died.
Overall 130,000 British children were sent from the UK to Canada, New Zealand, South Africa, Zimbabwe (formerly Rhodesia) and Australia. Post-war, 7,000 were shipped to Australia and 1,300 to New Zealand, Rhodesia and Canada.
Hundreds of British children, some even four years old – were sent to the Fairbridge Farm School in rural New South Wales between the start of World War II and the mid-1970s.
Before being sent to Australia, many of the British children were told they were now orphans. They were even told that a more plentiful life awaited them in Australia.
Most were extradited without the approval of their parents. On the other hand the parents were commonly led to believe that their children had been adopted somewhere in Britain.
On arrival in Australia, the strategy was to split brothers and sisters. And many of the young children ended up in what felt like labour camps, where they were physically, psychologically and often sexually abused.
Many claim they underwent physical and sexual abuse. The children add that they have put up with life-long bodily and psychiatric injuries as a result. Now they were seeking legal redress and financial compensation.
The government in its apology stated that the former pupils in Australia had now joined together in for first class action suit against an Australian government connected with the practice of child migration.
It is intended at both the state government of New South Wales and the federal government in Canberra.
In 2009 former Australian Prime Minister Kevin Rudd apologised to people, which included British migrants, who were abused or neglected in Australian state care as children.
He said he was sorry, "that as children you were taken from your families and placed in institutions where so often you were abused, sorry for the physical suffering, the emotional starvation and the cold absence of love, of tenderness, of care".
Former UK Prime Minister Gordon Brown apologised in 2010 for the UK's role in sending more than 130,000 children to former colonies, including Australia, where many suffered abuse.