Had become first varsity in UK to have licence placed under suspension

13th May 2011: Just more than a fortnight after Glasgow Caledonian University has become the first varsity in the UK to have its overseas student visa licence placed under suspension, the UK Border Agency has restored it.

The licence to sponsor foreign students was suspended amidst allegations of nursing students being found working almost full-time.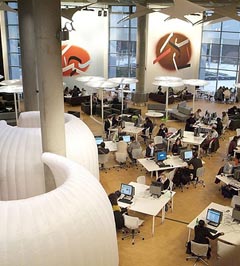 The development is significant as about 10 per cent of the university's 17,000 students are from overseas.
The varsity takes prides in its welcoming approach to international students; and it currently has about 1700 students undertaking a wide range of courses at the university.
Glasgow Caledonian's principal and vice-chancellor, Professor Pamela Gillies, said this has been a challenging time for our university and they have worked swiftly and constructively with the UKBA.
The agency has commended them for the way in which they responded to the situation and they are keen to work together with them to share this experience with the sector so that others may avoid this process.
She asserted their strong international reputation was very important to them and they were grateful for the support and endorsement they received from students, staff, friends and partners as they moved through this process.


The UKBA had expressed concerns about the amount of work approximately 150 international students — all from outside the EU — on the university's BSC Nursing (Professional Development) were undertaking.
As per the immigration rules, the students while studying are permitted to work for a maximum of 20 hours a week.