Much higher level of documentation demanded from Pakistanis than applicants from UAE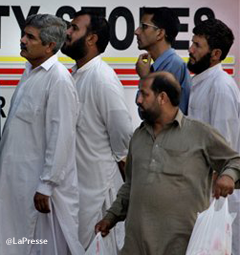 5th November 2010: UK Border Agency may be discriminating against customers from Pakistan by applying higher evidential requirements for entry to the UK without the necessary authority.
A new report on entry clearance in Abu Dhabi and Islamabad by the Independent Chief Inspector of the UK Border Agency shows that an inconsistent approach was taken by UK Border Agency staff towards nationals from the United Arab Emirates (UAE) and Bahrain (both member states of the Gulf Cooperation Council) and those from Pakistan.
The Independent Chief Inspector, John Vine CBE QPM was pleased to find that a significant level of checks of visa applicants' circumstances were being completed before decisions were made. He also saw that the administrative review process was working well in Abu Dhabi.
However, the Independent Chief Inspector was increasingly concerned about the damage that the focus on numerical targets was having on the quality of decision making. He also found that senior UK Border Agency managers were dismissive of determinations made by immigration judges to allow appeals and recommended that the UK Border Agency investigate why, at the time of inspection, it was losing half of its appeals.
Mr. Vine said: "The UK Border Agency must take immediate action to ensure it is acting in compliance with its duties under the Race Relations Act 1976 and that, where it considers that different criteria are necessary, it ensures that it has the appropriate authorisation. This is a matter to which I shall be paying particular attention in future inspections. I hope my report's findings and recommendations will prompt the UK Border Agency to act decisively to restore public confidence in its services and to ensure fair treatment for all visa customers."