`Party got it wrong by bringing policy allowing so many foreigners to move in'

26th September 2011: Labour leader Ed Miliband says Labour underestimated the level of immigration from Poland, which had a big effect on people.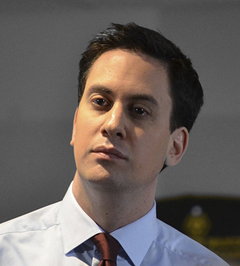 He has also admitted the party 'got it wrong' on immigration by introducing a policy allowing hundreds of thousands of foreigners to move to Britain.
At the same time defending the party, Miliband said Labour was not out to mislead the public over the issue of immigration. But, the party's policies had "effects on people right up and down the country". Not enough was done to protect British workers, he agreed
The admission came during an interview on the first day of Labour's annual conference in Liverpool. The party is currently under pressure to admit to mistakes made during its tenure.
The assertion came in response to a query whether he accepted Labour had "lied" over the impact of its immigration policies.
He said: "I don't agree that we lied but I do agree that we got it wrong. I think we underestimated the level of immigration from Poland, which had a big effect on people."
In yet another interview, Miliband said: "I think we did introduce, we did allow the entry of Poland into the free movement of labour too quickly, and that clearly had effects on people right up and down the country. We've clearly got to learn those lessons for the future when it comes to future accession…if you have a more open economy in Europe, you've got to put in the right protection for people, for workers."


Miliband also said: "I think we got some things wrong. Look, I think one of the things about me and my leadership is I'm the first person to say what we got right and what we got wrong. The biggest thing of all – and I will be saying this in my speech on Tuesday – we've got to change the way our economy works. We didn't do enough to change the ethic of our economy. We've got a short-term fast buck economy."