Immigration cap could see some firms move abroad.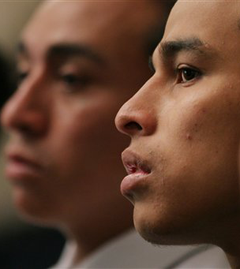 12 November 2010: Immigration cap has again come under fire, this time by the Forum of Private Business. The members of the forum believe that the growth of not so affluent trades could be stalled by a cap on immigration. They added that this move could even damage the UK economy.
The assertion came by the Forum of Private Business, that limiting the number of immigrants in the UK could see some firms move abroad.
The forum Spokesman Chris Gorman said that it was essential for companies to be able to recruit the staff they need. But limiting the talent pool could be damaging to the UK's chances of maintaining existing businesses.
Gorman at the same time said they knew that immigration was quite a sensitive subject at the moment, with unemployment being so high. Further clarifying he said the immigration cap introduction should affect all businesses fairly and equally.
The expert was concerned that multi-national companies might be able to bypass the rule change by simply transferring employees from its overseas branches.
In a recent statement more2 Managing Director Kevin McSpadden had stated that the government's immigration policies should focus on opening up business opportunities in the capital.
This is not the first time the immigration cap has come under criticism by business community. Only recently executives from three of Japan's biggest manufacturers had cautioned the government that plans to restrict the number of immigrant workers coming to Britain could affect the car trade.
Toyota, Nissan and Honda had stated that the limit could prevent key development engineers coming to UK to set up manufacturing of new models.

Senior bosses from Honda, Toyota and Nissan, which employ more than 10,000 people in Britain, had delivered the warning to Damian Green, the immigration minister.

Changes to the immigration rules are expected to be introduced next year imposing rationing on the number of non-European Union workers. The rules are expected to particularly be damaging to Britain's car industry, which is now almost entirely in the hands of non-European owners.

The companies had further claimed that imposing quotas would make it harder for carmakers to launch new models in the UK.
Carmakers normally transfer small teams of engineers from their research and development bases overseas to Britain for a brief period of time to help on new car launches. This was done particularly if they used new technologies or require new skills to manufacture.