`Proposal threatened UK's position as prominent legal centre'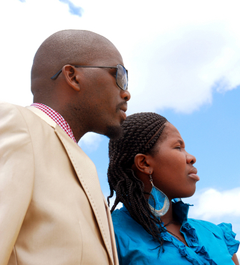 23rd September 2010: Voices against immigration cap continue to be heard, loud and clear.
A day after Energy Secretary Chris Huhne aired his views against the annual cap, the Law Society has reiterated that the proposed limits on non-EU highly skilled migration could damage the legal sector.
In a submission to the Home Office, the Law Society warned the proposals threatened the UK's position as a prominent legal centre.
The limit would severely restrict law firms' overseas work and their ability to employ international lawyers, the Law Society added.
Law Society chief executive Des Hudson said Chancery Lane had worked closely with its members to identify the impact of the cap on the legal sector.
He said: 'Britain's ability to remain internationally competitive is under threat, and our business community is also feeling the pressure at a time when we need to revive the economy rather than hinder it.
'The UK could lose large volumes of legal transactional work to other jurisdictions if we are not allowed access the best talent in strong and emerging economies, such as China and India, as well as our partners in the US and Australia, for example.
'Recruitment of specialist talent from the global market underpins the success of leading international law firms.
'The Law Society will continue to lobby on behalf of members.'
Already, UK business houses, political figureheads and law firms have launched a tirade against the immigration cap
After causing a flutter during Prime Minister David Cameron's trip to India by expressing views against the cap, Lib Dem Business Secretary Vince Cable was quoted as saying immigration limits were costing Britain thousands of jobs and harming its economic recovery.
Deputy Prime Minister Nick Clegg too has dismissed plans of introducing a cap on non-EU immigrants by asserting people want a generous immigration system.
With this, it is clear that the ministers in the UK's David Cameron government are now exerting pressure to amend the policy.
Claiming that the cap was a source of concern, Huhne said he would be holding urgent meetings with Home Secretary Theresa May and Immigration Minister Damian Green to put forward his apprehensions.