`People move in for professional reasons, also due to cultural, lifestyle attraction'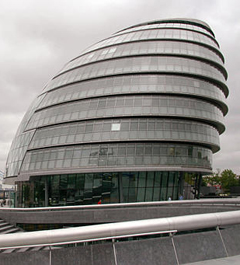 24 May 2010: Lord Mayor of the City of London Nick Anstee has called for a flexible immigration policy for skilled migrants — a plan capable of filling gaps in the labour market.
Just over a fortnight after the general elections, Anstee has asserted that the turning away talent makes little business sense.
He says London has long been a gateway into Europe for top Asian firms. Further strengthening of financial ties would help them meet challenges in the new era.
He says the City lies at a crossroads as the political dust generated by the general election is settling down and the financial reforms are taking shape.
In his comments carried in City A.M., Anstee has asserted they can maintain their position in the international marketplace only by continuing to attract the top institutions and individuals.
As such, the need of the hour was a flexible immigration policy for skilled migrants, which was capable of filling gaps in the labour market.
He says people from all over the world are moving towards the City not only due to financial and professional services cluster, but also cultural and lifestyle attractions in the UK.
Statistically speaking, foreign direct investment is contributing more than a quarter to London's economy, generating over £52bn annually.
Anstee says as Lord Mayor, he has repeatedly been underscoring the benefits of doing business here to decision-makers in overseas markets. Anstee says he is at present leading a City delegation to Singapore, Japan and Indonesia.
The intention is to strengthen regional and bilateral ties in asset management, Islamic finance, capital raising and public-private partnerships.
Anstee says some people view as a threat to London's position the predicted shift in financial centre of gravity towards Asia. But he prefers to see it as a great opportunity for closer partnership and mutual growth.
Anstee adds more and more people across Asia will need access to quality financial services, as these markets are continuing to mature. The City is in a position to help meet this demand, directly or through collaboration with domestic suppliers.
But for achieving this, the requirement is to build up trust by practising what they preached when it comes to openness and working together on a level playing field.