Mărţişor is a beautiful ancient traditional celebration Eastern Europeans hold on the first day of March to mark the beginning of Spring in a special way.
The name Mărțișor is the diminutive of marț, the old folk name for March (Martie, in modern Romanian), which literally means "little or dear March". It is also the folk name for this month.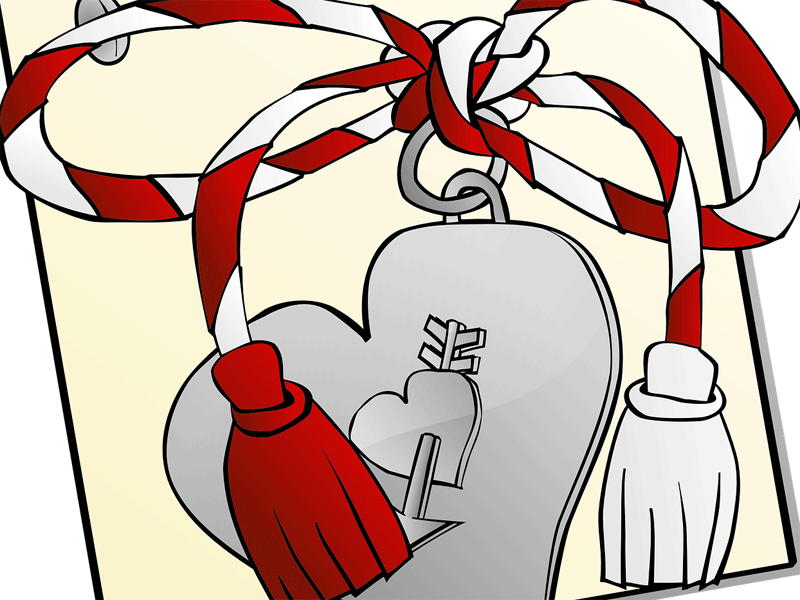 This ancient spring celebration which is originally Romanian (or rather Daco-Thracian), is connected to fertility and the rebirth of nature. It is celebrated by Romanians, Bulgarians, Moldovans, and people in all territories inhabited by Romanians.
On Mărţişor Day, men offer women a small decorative object also called Mărţişor consisting of a jewel or symbolizing a flower, an animal, etc., tied to a red and white string. It is believed that the interwoven white and red threads bring good health, luck and prosperity.
Women ear Mărţişor pinned to their blouses from 1st March for about two weeks. Occasionally women also give such gifts to men.
The Mărţişor comes in various forms suitable for all ages. It can be a bracelet, a necklace, a brooch or a decoration that represents many different things – flowers, animals, hearts – and can be made of cloth, plastic or glass.
We wish all our Eastern European readers a Happy Mărţişor Day!
ALSO READ: Martisor, a Spring celebration for Eastern Europeans