Alliance MLA Anna Lo calls for strong anti-racism message. Motion for review of Migrant Workers Strategy and return of Racial Equality Forum.
5th October 2009: Asserting that the migrants are contributing much to Northern Ireland by strengthening the economy and providing rich cultural influences, Alliance MLA Anna Lo wants their contribution to be recognized.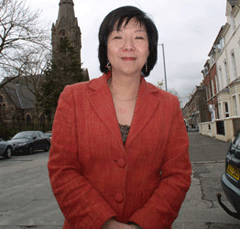 She is behind the motion urging a review of the Migrant Workers Strategy and the return of the Racial Equality Forum.
Lo has made it clear she is calling for the Stormont Executive to review the Migrant Workers Strategy and re-establish the Racial Equality Forum.
At her behest, an assembly motion calling on MLAs to recognise their positive contributions is also to be debated. This motion is expected to give every MLA the chance to say migrants have a place in the centre of the society.
Claiming it was simply not enough to condemn racist attacks, she has also called upon all MLAs to be united for sending out a strong message that Northern Ireland was "anti-racism".