Modern day slaves are being failed by what the UK's anti-slavery commissioner has termed "substandard" crime recording.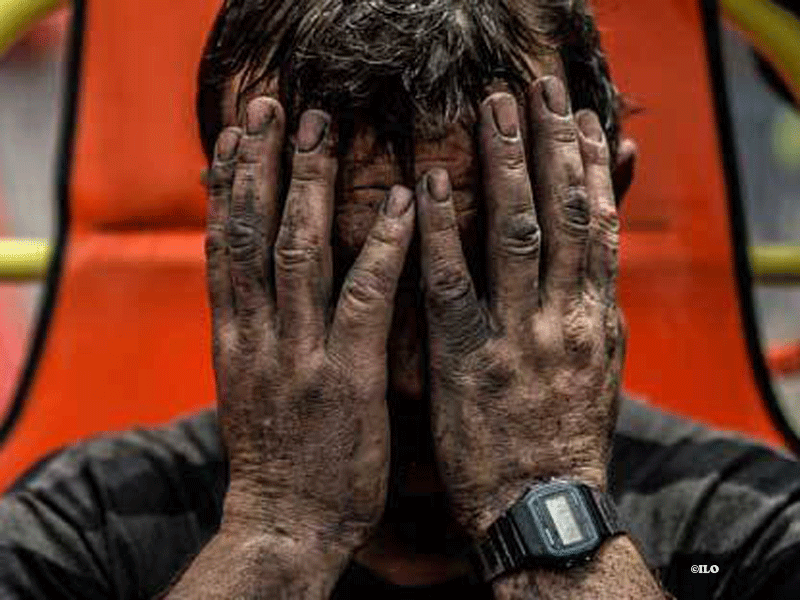 In his first annual report, Kevin Hyland said that only 884 modern slavery crimes were recorded by police in England and Wales in 2015/16, yet in the same period 3,146 referrals were made to the National Referral Mechanism (NRM) – a framework for identifying potential victims.
He said the police were failing investigate alleged cases of modern slavery due to "chronic weaknesses" in crime recording.
"When NRM referrals are not recorded as crimes, investigations are not launched and victims do not receive the justice and support that they both need and deserve," Mr Hyland said.
He praised the police forces for "taking a proactive approach to combating modern slavery through the development of bespoke units, quality assurance mechanisms and training."
He added: "Following the Commissioner's periodic monitoring, forces' in England and Wales have begun to reassess and attempt to remedy their modern slavery crime recording failings. Strong national leadership is essential to ensure that work continues apace. Inadequacies in this area impact not only present and future victims, but could also allow organised crime groups to act with impunity, compromising the UK's national security. It is paramount therefore that precise modern slavery crime recording is a policing priority in 2017."
Meanwhile Prime Minister Theresa May has promised that the UK will lead the global fight against human trafficking.
Speaking at a service in Westminster in honour of 18th-Century anti-slavery campaigner William Wilberforce, Mrs May said: "Our challenge – the challenge for each and every one of us here today – is to ensure that the fight against slavery carries on – to free people from the bonds of servitude, to free those in mental chains, and to free people from the clutches of slave drivers and traffickers."
She added: "I want Britain at the forefront of this fight, leading the world with our efforts to stamp out modern day slavery and human trafficking."
Ms May assured the victims of modern slavery that the government will not ignore their plight. "We will not turn away. We will not shut our eyes and pretend your suffering does not exist. We will work tirelessly, relentlessly pursuing the perpetrators of these appalling crimes so that victims of slavery can go free. And my message to these criminals is simply this: we are coming after you."