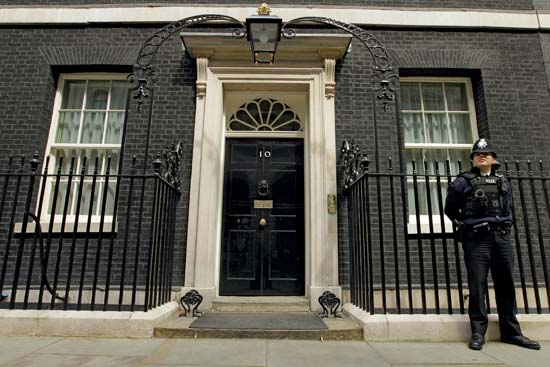 Bulgarians and Romanians have decided to unite and protest against the discriminatory policies carried out by the UK government against their communities.
"I feel offended that many of us are denied their basic rights, by policy discrimination, social isolation, inflammatory partisan political rhetoric that will lead to an entrenched discrimination long after we acquire full rights starting January 1st," said Paul Suciu, one of the promoters, interviewed on Ziarul Romanesc.
The protest will take place in London on Monday, December 9, at 1 pm, at the residence of Prime Minister at 10 Downing Street.
This is their statement:
---
The Bulgarian and Romanian communities have decided to collaborate in a peaceful protest against both the inflammatory partisan political rhetoric expressed at the highest levels of British politics and the silent policy discrimination occurring at certain levels of interaction between Romanians/Bulgarians and the UK government, dominated by an elitist, nationalistic faction.
This particular protest has been spurred by the decision of the Education Minister to suspend government student loans for Bulgarian/Romanian students enrolling at British colleges and then for all groups, unilaterally, without consulting the parties involved and by illegally and abusively recuperating the money from the students accounts by withdrawing the initial deposits. The colleges have hundreds of files of students with complete application forms, with good attendance, with accepted applications to prove the illegality and are willing to go to court for this issue.
These students are the lucky ones. They had the courage to pursue their personal ambition and to undertake further study. It's true, many of them are now facing the prospect of a cold winter, without the money needed to pay for their housing, food and necessities, but at least felt empowered to change their own prospects. At least until the blatant campaign of discrimination started against them.
Most Romanians and Bulgarians and many other immigrants are hardly empowered, lacking such personal ambitions. Prey to pursuing monetary gains, migrant workers are isolated within British society, relegated to low paid/ low skill jobs such as au pairs, construction worker, cleaners and janitors, etc. For our origin we are condemned to be second-class citizens of Europe.
Well, no more. Join us as a community in 10 Downing Street, Monday the 9th of December, at 1 PM. Come well dressed and let's show the political establishment that we are a united community, ready to fight not just for our own rights as EU citizens (not immigrants in the least), but also for the preservation of the local democratic principles, which have taken a fall lately, by means of the deterioration of the political discourse.
This is NOT a protest against British society or against the lovely British folk, who overall have been more than welcoming and understanding with people of different backgrounds, than it is humanly possible. As proof of that the great multiculturalism that Britain enjoys today.

Event page on Facebook: Romanian and Bulgarian Protest against Political Discrimination