Detectives probing Mubenga's death interview whistleblowers from G4S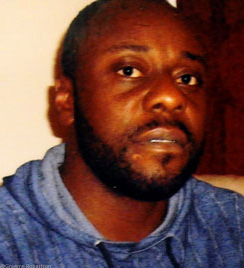 18 March 2011: Less than six months after Jimmy Mubenga collapsed while he was being escorted on a flight from Heathrow airport in London, the company G4S and its guards may soon find themselves being charged with manslaughter.
For Scotland Yard is considering the move to bring a corporate manslaughter charge against the world's largest private security firm, hired by the government to deport foreign nationals.
Already, the detectives probing Mubenga's death during deportation on a commercial flight from Heathrow have interviewed whistleblowers from G4S.
An Angolan refugee, Mubenga was in the custody of guards for a private security company, after his appeal to remain in the European country was rejected.
Mubenga reportedly died 50 minutes after boarding a British Airways flight at Heathrow airport in London on 13 October 2010. He was reportedly surrounded by three guards working for G4S when he died.
G4S receives more than £600m from the government for services, including the running of four prisons. It is also present in three immigration removal centres, 675 court and police cells. The second-largest private employer in the world, it boasts a £7bn turnover.
The Scotland Yard is, in fact, considering whether the company could be held responsible for his death under not so often used legislation that came into force three years ago.
So far the only company to be convicted under the Corporate Manslaughter and Corporate Homicide Act 2007, Cotswold Geotechnical Holdings was fined £385,000 for the death of Alexander Wright. The 27-year-old victim was a geologist who was suffocated to death after being trapped in a collapsed trench.
The prosecutors under the legislation need to establish a person's death was caused by a gross breach of duty of care by a company. The jury also needs to be convinced that the actions of a company's "senior management" were a substantial element in that breach.
It is believed the police is also considering the feasibility of passing on the file to the Crown Prosecution Service, recommending a corporate manslaughter charge against G4S.
The move comes just about a month after the whistleblowers in their dossier claimed concerns over restraint techniques used by G4S staff were taken no notice of for years.
Obtained by the Guardian, a set of documents rather go a long way to show G4S employees spent several years raising concerns on the potentially fatal methods deployed on failed asylum seekers.
The Guardian says the most alarming practice involved bending deportees over in their seats and placing their head between their legs. Within the company the procedure came to be known as "carpet karaoke" as it would compel struggling for breath detainees to shout downwards toward the floor. The method can lead to a form of suffocation known as positional asphyxia.