Green says UK will greet who comes to works hard and help economy grow.
30th September 2011: The Immigration Minister, Damian Green, has reiterated that the UK will continue to welcome students coming to the country to study at their world-class institutions. The UK would also greet those coming to the country to work hard and grow the economy.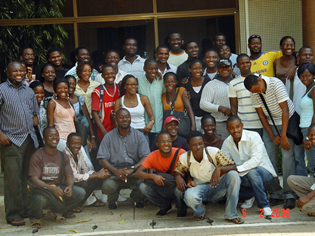 The reiteration came during Green's three-day visit to West Africa. The minister has been invited by the University of Ghana's Centre for Migration Studies to address students in Legon, Accra.
Green said: "Those who come to the UK to work hard and grow our economy, study at our world-class institutions and strengthen our communities will continue to be welcome.
"But those who want to play the system, those unwilling or unable to make a contribution, will find it more difficult to get to Britain, and more difficult to stay."
The assertion comes at a time when the government immigration cap is under fire for its adverse affects on the education sector.
Only recently, leading liberal think tank CentreForum cautioned that the changes being brought about could eventually lead to the closure of private colleges.
An independent, liberal think tank seeking to develop evidence based, long term policy solutions to the problems facing Britain, CentreForum said international students at private colleges would find themselves unable to work part-time under the new proposals.
Director and Chief Executive of CentreForum Chris Nicholson had asserted: "The government's current proposals are destructive and short-sighted.
"International students make a hugely important contribution to Britain's universities, yet the Home Office's proposals would effectively bar thousands of them from spending their study time and money here. These students provide an immense financial, cultural and academic contribution to Britain's universities. It is economic madness crudely to restrict student numbers in this haphazard way'.