Public opinion is building up on favour of the immigrants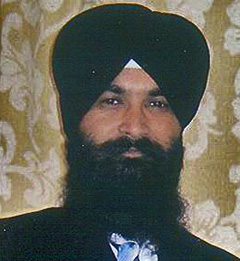 09 February 2010: Nearly a month after Sukhwinder Singh was described as a hero for sacrificing his life in an attempt to nab two muggers, public opinion is building up on favour of the immigrants. More and more people now believe long-term illegal immigrants, if embraced, could be good British citizens.
The opinion and comments by the people on the incident suggests they believe Sukhwinder Singh by his act proved given the chance he could have made a great Briton. And so could others like him.
The newspapers reports suggest he strived hard to provide for his family. The time he was not on job was dedicated to community work at a temple, and when he saw a citizen in distress he went all out to help, regardless of his own safety.
The public opinion also suggests there should be reconciliation of sorts to the fact that illegal immigrants are to stay. Ideally speaking, the only immigration should be legitimate. But illegal immigrants were there, and according to the National Audit Office deporting them would be very expensive. It would rather cost up to £4.7 billion).
Moreover, the fact remains people depend upon them to do worst jobs, like driving cabs, and building office blocks. As such, long-term illegal immigrants, if embraced, would make a positive contribution to the economy.
Living in London for a decade, Singh had intervened despite not knowing the victim. Even as he is being widely hailed as a hero for coming to the rescue a woman being mugged on the streets of London, the police said people should they put their own safety first.
A spokesman for Metropolitan Police said people should not be deterred from intervening, if they witnessed a crime as long as they put their own safety first.
Sukhwinder Singh, a 31-year-old Indian national and father of one, died in hospital. He was stabbed by two men, fleeing after snatching a woman's handbag in the east London suburb of Barking. He chased the thieves after witnessing the attack on the 28-year-old woman.
After chasing the duo along several residential streets, Singh caught up with the pair. In the fight that ensued, Singh was fatally wounded. A builder by profession, he was taken to the Royal London hospital, where he later died.
According to the available information, the woman, identified as Indian student Karamjit Kaur, was walking home at about 6. 40 pm on Friday, when the incident occurred.
Meanwhile, the locals as well as police praised Sukhwinder for coming to the aid of a woman he did not know. Karamjit Kaur has been treated in hospital for shock, and is too distraught to speak, but a friend said on her behalf she wants to thank Sukhwinder for what he did. It is very sad, no one expects that to happen.
Guy Dehn said Sukhwinder's murder was "every bit as serious as the murder of a policeman" and should be treated as such by the court.
Related article: Immigrants fight against crime changes perception