Assertion comes as EC says `right to reside' rules break EU laws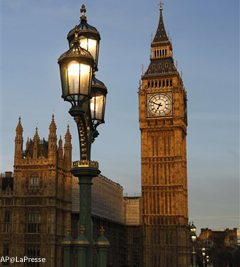 30th September 2010: The government is apparently gearing up to fight the European Commission on the issue of lifting British social security restrictions.

Only those migrants proving they have good prospect of finding work and have a long-term commitment to the UK have access to `benefit claims for emigrants' under the security rules. Migrants considered not economically active are rejected.
A government believes the current arrangements are right for the UK as these prevent unsustainable burdens on the social security system.
But currently efforts are on by Brussels to lift British social security restrictions. The Commission says the purported `right to reside' rules break European Union laws.
The Commission's next step is apparently going to be the launch of formal infringement proceeding against the UK, which could eventually end up in the European Court of Justice.
Legal luminaries believe a ruling against the government could actually result in changes in the Habitual Residency Test. Introduced some 25 years ago, it was tightened up even further in 2004.
The government is insisting said that in the absence of the current restrictions the Treasury's annual benefits bill could increase as much as £2.5 billion in payouts.
The government spokesman said they were holding discussions with the Commission; and the current rules are within the law. Any change would not be in the UK's best interest.