Proposals may have serious negative implications for economy and reputation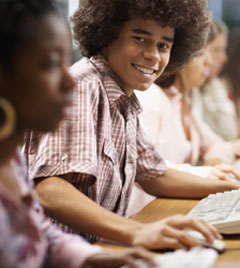 24th February 2011: The Government's proposals to reduce the number of people coming to the UK to study at below degree level; and introducing a tougher English language requirement; has come under fire again.
The Government is being blamed for not only placing reliance on undependable stats, but also for discouraging genuine students from coming to the UK.
Nichola Carter, partner at Penningtons, in an article carried in the Law Society gazette has asserted that unwelcome individuals trying to gain entry to the UK by posing as visitors, students or workers will always be there; and the UK Border Agency's role is ensure effective implementation of sophisticated and effective measures to get hold of such individuals.
But the previous government removed the ability of experienced immigration officers at ports and visa posts to assess whether an individual was seeking entry to the UK for genuine or illegal reasons, when it introduced the tier 4 category in March 2009.
Instead, the responsibility for making this extremely vital decision was handed over to administrators in educational establishments, even though they have no experience of dealing with such people.
The assertion comes at a time when foremost players in the education sector, including Universities UK, the UK Council for International Student Affairs, the National Union of Students, the Association of MBAs, the British Council, English UK and many others have come out with concern that the proposals would eventually deter genuine students from coming to the UK.
She has added the present government too has continued the trend of branding as abusers of the system bona fide educational establishments which, for example, do not take copies of flight tickets of students when they depart, even though this is not a requirement, Carter has asserted in her `opinion' carried in the gazette.
Even those accepting onto courses Romanian and Bulgarian students are termed as abusers, even though it is legal for them to do so.
Referring to the reports by the Institute for Public Policy Research and the Higher Education Policy Institute, she has quoted them as asserting: the evidence the government is relying on in the net migration debate to justify its proposals relating to international students is wholly unreliable.

The issue of 'abuse' in the student system is vastly exaggerated and can be dealt with effectively by changes to the accreditation system.
And, if the proposals are implemented this will have serious negative implications for the UK's economy and reputation.