Being choosy to have devastating impact on economy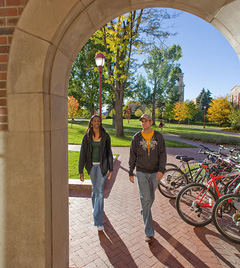 28th January 2011: In response to Immigration Minister Damian Green assertion that government is to be more selective about students, the University Vice Chancellors have warned the government that the decision would have devastating impact on economy.
Expressing concern over the issue, the vice chancellors asserted that reducing the number of international students would change the UK's higher education sector.The education zone from being a source of power for financial recovery would turn into an acutely hurt part of the British economy.
The Universities UK, the group representing Vice Chancellors said they were in favour of curtailing the abuse of the student visa but were against the idea of reducing number of international students in the UK.
They added at a time when universities were facing unprecedented funding cuts, any efforts that reduced the number of international students would be disastrous as they give 9 per cent of revenues for UK universities.
The higher education sector stated that many university students were recruited from such below degree level courses.
Chief Executive of the Universities UK, Nicola Dandridge, said the proposals were harmful and risky. Dandridge asserted they very opposed and very concerned about such proposals.
The Government believes the existing inflow of numbers of students is indefensible and that there is widespread abuse. It particularly wants to hold back visas for students aspiring to pursue below degree level courses and expects higher standards of English for those who wish to come here.
As per the government, 14 per cent of language school students and almost one out of three students studying in private higher education institutions were flouting immigration regulations.
Home Office statistics depicts that 20 per cent of people who were granted student visa in 2004 were still in the UK in 2009. The data reveals 13 per cent of people granted indefinite leave to stay in 2009, entered the country as a student.
The government is not only seeking to reduce the number of international students coming to the UK but also wants to inflict methods that would ensure foreign students return home after completion of their studies.