Varsity language departments issued a warning
31st March 2011: Varsity language departments have issued a warning that an increase in tuition fees in England could eventually damage their capability to recruit students.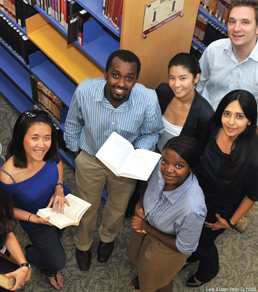 An organisation representing language departments is even calling upon the ministers for a fee subsidy for the extra year.
Several language degrees include an extra year abroad. Apprehensions are fears the students may not be too willing to dish out up to £36,000 for a four-year course.
Currently, a substantial number of students on four-year courses have subsidised fees for the year abroad. These subsidies are paid through the funding council to universities.
But as of now there is no clarification on the fate of about 17,000 language students, as the fee system is changed in 2012.
Even as the government says it has directed a review of support for modern languages, the University Council for Modern Languages has expressed apprehension that students will be expected to apply for courses without being aware whether they will be charged the full price for four years.
They further apprehend that the doubt about the fee support, and the prospect of paying an extra £9,000 for another year, will put off the students.
Group chairman Prof James Coleman asserts is writing to Universities Minister David Willetts calling for a waiver on fees for a year abroad.
He says the government urgently needs to make a statement that they will support a year abroad and to moderate the impact of higher fees, as the potential students are already looking at courses.
He adds the universities and students will need to know by the summer the detail of what support will be available. The students must be told they will not be financially penalised for taking a four-year language degree.

Responding, a Department for Business, Innovation and Skills spokesperson said the government recognises the important contribution of modern languages to our university system.
They have asked the Higher Education Funding Council for England to review what support modern languages, and other strategic and vulnerable subjects, should receive from 2012. This review is expected to report back in the autumn.