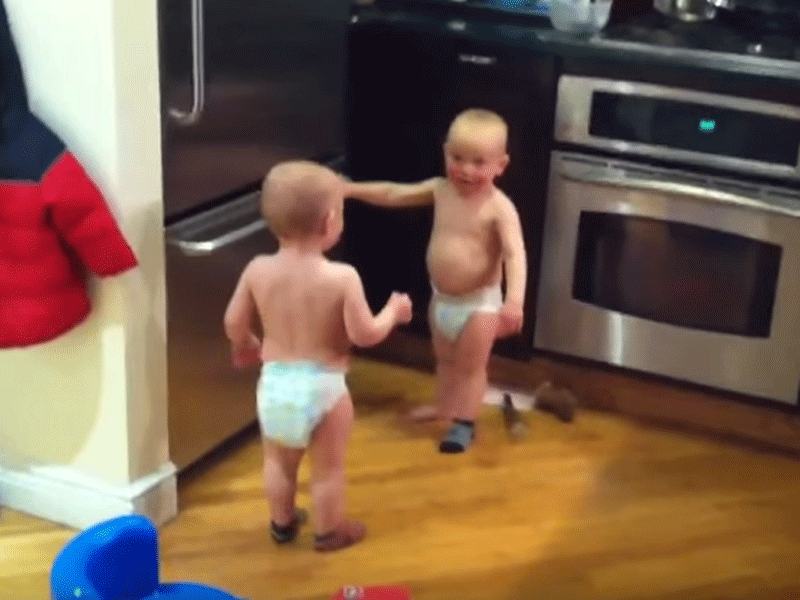 These two cute baby twins are engaging in a very interesting and intense conversation.
Even though their conversation is centred on repeating "goo goo, gaga" without saying anything intelligible to us, they seem to understand what the other is saying.
And that's not all. The babies are seriously enjoying themselves judging from the way they are laughing.
This video is just adorable. Who can translate the entire conversation for us?
ALSO WATCH: Woman shocks everyone as she smashes very hard objects with her boobs – VIDEO